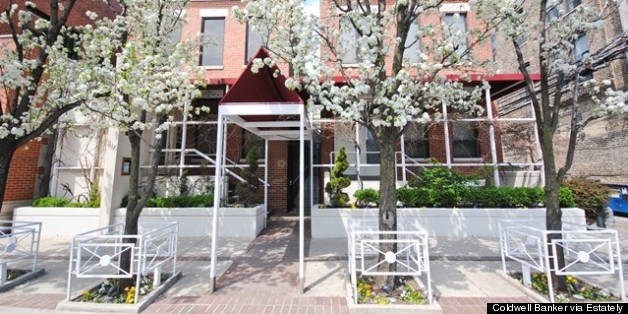 Six months after famed chef Charlie Trotter abruptly and bizarrely shut down an auction of items from his acclaimed Chicago restaurant, the restauranteur this week put the entire building on the market.
The Lincoln Park restaurant, located at 816 W. Armitage, and an adjoining building that houses a test kitchen, office/work space, two-car garage and an outdoor patio are for sale with a $3.8 million price tag, according to its listing with Coldwell Banker on Estately. Included in that price is an estimated $1 million worth of culinary equipment.
(Scroll down for a peek inside the buildings.)
Also included with the listing is a massive wine cellar with a 10,000 bottle capacity, according to DNAinfo Chicago, as well as the set where the chef filmed "The Cooking Sessions with Charlie Trotter" for PBS, Eater Chicago notes.
The two brownstones, originally built in 1908, had at one point attracted the eye of Moto chef Homaro Cantu, but Chicago Real Estate Daily reports Cantu and Trotter could not come to an agreement on a price.
And while the two properties are being marketed as a pair, they can also be sold separately if a buyer prefers, according to the Chicago Tribune.
Trotter closed the lauded restaurant in August of 2012, citing a desire to travel and return to school and pursue a master's degree in philosophy.
PHOTO GALLERY
Charlie Trotter's For Sale