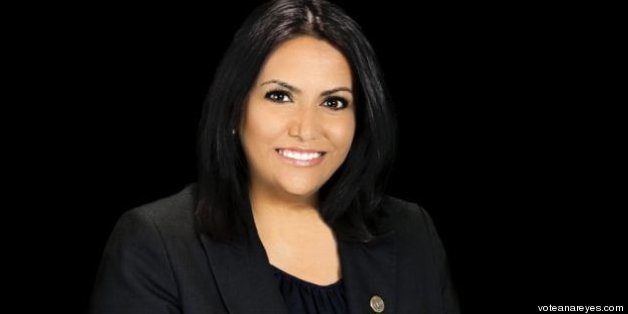 FARMERS BRANCH, Texas (AP) — Ana Reyes and her mother, Maria Reyes, may be the political tag team of the future. Maria Reyes, a naturalized U.S. citizen from Mexico, motivated her shy daughter, a U.S.-born citizen, to fight back when the all-white City Council passed an immigration ordinance in 2006 that many Latinos found offensive.
Today, her daughter is the first Hispanic City Council member in this suburb of 29,000. But more significant is how Ana Reyes and her mother moved the historically hard-to-motivate Latino vote — a challenge not only in Farmers Branch but across the nation.
"What happened here is what helped us get off the couch," Ana Reyes said, inside a childhood home filled with landscape paintings by her father, Antonio.
BEFORE YOU GO
PHOTO GALLERY
Dumbest Commentary About Latinos In 2012