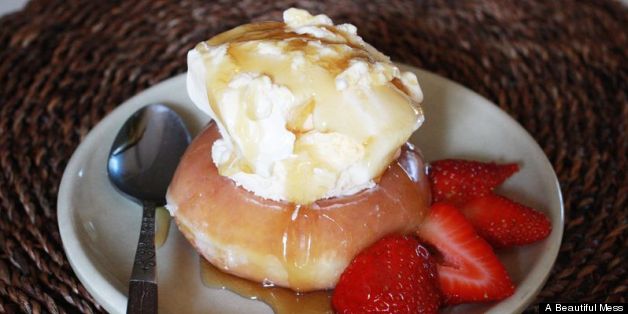 Listen, guys. If you're going to get down with dessert, you had better do it right. And the only way to really do dessert justice is to do it decadently. Let's not mess around with sugar-free froyo here. Instead, opt for doughnut-loaded desserts; they'll guarantee you do dessert properly.
These recipes are not for those that are sugar-wary. No, these are for the indulgent, the intense, the real true-blue dessert fanatic. They pretty much guarantee a sugar coma, but they're worth it. Because why would you drink a regular milkshake when you can have one that's been blended with jelly donuts?
Want to read more from HuffPost Taste? Follow us on Twitter, Facebook, Pinterest and Tumblr.
PHOTO GALLERY
Donut Desserts