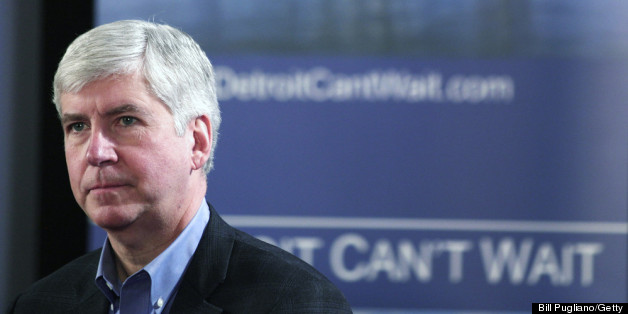 By Steve Neavling
June 6 (Reuters) - The city of Detroit bears the scars of its 60-year population decline - more than 80,000 abandoned houses, factories and businesses - and a slice of a new $100 million fund could help salve some of those open wounds.
Pledging to "aggressively address blight" in a state slammed by the ailing auto industry, Michigan Governor Rick Snyder on Thursday announced plans to finance large-scale demolitions in Detroit and four other struggling cities with $100 million in unused federal funds originally intended to prevent foreclosures.
The U.S. Department of the Treasury approved the proposal Thursday. The Michigan State Housing Development Authority estimates the project will finance the demolition of about 4,000 structures in Detroit and four other faded industrial cities: Flint, Grand Rapids, Pontiac and Saginaw.
"We will be stabilizing neighborhoods with a large-scale demolition of the abandoned properties that foster crime and push down property values," Snyder said. "Getting rid of these properties will encourage more people to stay in their homes and be part of the effort to improve their neighborhoods."
Michigan was among 18 states to share in $7.6 billion as part of the so-called Hardest Hit Fund, which helped with mortgage modifications and payments. But Michigan has spent less than $100 million of the $500 million since 2010, according to the Michigan State Housing Development Authority.
Detroit Mayor Dave Bing welcomed the money.
"I am hoping the city of Detroit will get its fair share of the $100 million," he said. "This additional money will go a long way toward enhancing our blight removal program and increasing the number of vacant structures that we can knock down."
As part of a separate effort, Bing said the city is on track to demolish 10,000 abandoned houses by the end of his first full term this year.
Detroit's population has declined since the industrial heyday of the 1950s and stood at 701,475 in 2012, according to a U.S. Census Department estimate. (Additional reporting by David Greising; Editing by Jim Loney)
BEFORE YOU GO
PHOTO GALLERY
Detroit Development And Real Estate Projects