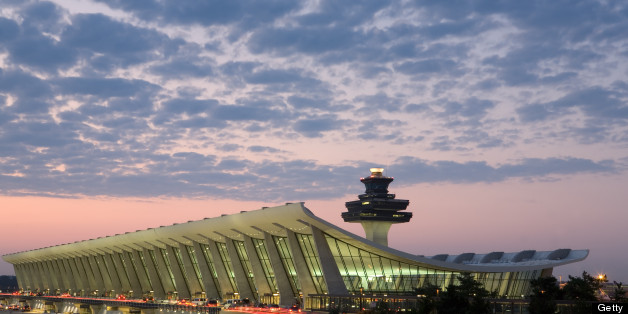 WASHINGTON -- Dulles Airport has a lot more going for it than we thought. Not only can you get a direct flight to Beijing, but it turns out Dulles is also a great place to find romance.
According to a survey by MeetAtTheAirport.com (as reported by WTOP), Dulles International Airport is the second best airport in America to take a date:
2: Vino Volo, Washington Dulles Airport, Gate C3: In terms of Yelp ratings, it is only one of two airport restaurants on our list with a 4.5 Yelp rating. Our members described it as "relaxing" with "good food" and a "good wine selection." One member wrote: "Vino Volo makes flying out of Dulles a pleasure."
The other four top airport spots to take a date: The Encounter, LAX; The Salt Lick, Austin-Bergstrom Airport, Food Court; Pappadeau Seafood, IAH Airport, Gate E4; and Anthony's Restaurant and Fish Bar, Seattle-Tacoma International Airport, Central Terminal.
If Dulles is a little far for a date night (at least until the Silver Line is completed), Vino Volo also has locations at Baltimore Washington International Airport and Bethesda Row. (Plus, the Vino Volo at Dulles is past airport security so you'll need to be a ticketed passenger to stop by.)
Dulles may be great for a date but if you're looking for a casual hook up, head south: MeetAtTheAirport.com's top two places for an airport fling are Orlando International Airport and Miami International Airport.
BEFORE YOU GO
PHOTO GALLERY
The 10 Most Stressful U.S. Airports -- And How To Avoid Them