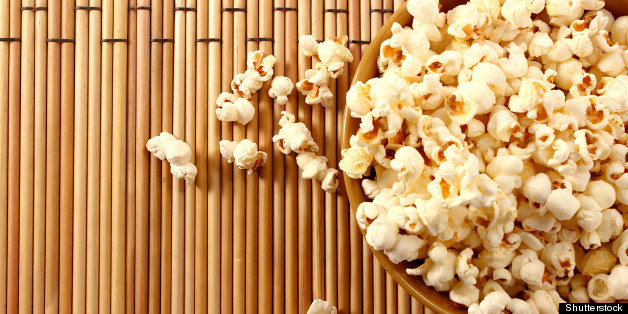 There are hundreds of wonderful sites on healthy living to be seen all over the blogosphere. Here at Fit Links, we'll introduce you to some that have caught our eye.
Good news for popcorn-lovers: Low in calories and high in fiber, popcorn can be a really healthy treat when prepared appropriately. With these delicious topping ideas under 150 calories from SparkPeople, you'll never get bored with your favorite snack. Now pop to it!
When you're exercising during the hot summer months, hydration is crucial. Forgetting to drink water can result in injuries and cramps. Good thing Fit Bottomed Girls breaks down the importance of H20 and how to make sure you're getting enough.
Need to update your workout playlist? How about doing it with the input of an Olympian? Check out this playlist of workout tunes that marathon runner and Olympic athlete, Kara Goucher, shared with POPSUGAR Fitness!
If your workout routine is in a rut, check out your fitness horoscope from Well + Good. Maybe a simple switch from elliptical to treadmill is all you need. Hey, it's written in the stars.
Need some inspiration to get moving? Check out these motivational fitness quotes:
PHOTO GALLERY
Fitness Quotes
BEFORE YOU GO