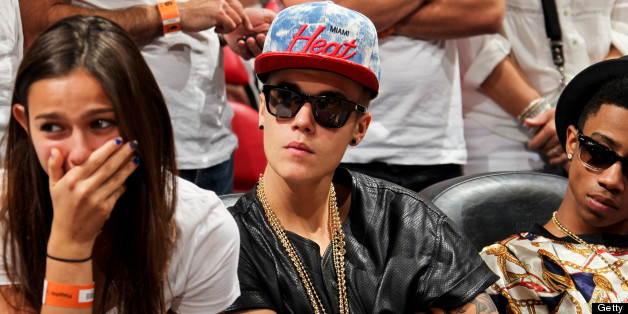 Justin Bieber announced his Latin American tour on Thursday, leaving the singer's Venezuelan fans up a creek without a show date.
The omission of Venezuela from the 13 dates predictably upset local fans, who took to Twitter to share their disappointment. Billboard collected a few examples that illustrate the general discontent:
By afternoon, #Venezuelawantsbelievetour was trending on Twitter. One post offered the singer "arepas, cachapas and oreos" if he performed in Venezuela. "We need you here please come," begged another fan from the country whose capital, Caracas, was recently named the third most violent city in the world by Mexican-based Citizen Council for Public Security and Criminal Justice. Fans from Uruguay and Peru, countries also not included in the list, began their own Twitter protests.
Bieber also recently had to give up his monkey, so it's been a rough run. Tour dates below.
Oct. 19 - San Juan, Puerto Rico - Coliseo de Puerto Rico
Oct. 22 - Santo Domingo, Dominican Republic - Quisqueya Stadium
Oct. 24 - Panama City, Panama - Figoli
Oct. 25 - Guatemala City, Guatemala – Estadio Progreso
Oct. 29 - Bogota, Colombia - Estadio El Campin
Oct. 31 - Quito, Ecuador - Atahualpa Stadium
Nov. 2 - Sao Paulo, Brazil - Anhembi Stadium
Nov. 3 - Rio de Janiero, Brazil - Apoteose
Nov. 6 - Asuncion, Paraguay - Jockey Club
Nov. 9 - Buenos Aires, Argentina - River Plate Stadium
Nov. 12 - Santiago, Chile - Nacional Stadium
Nov. 18 - Mexico City, Mexico - Foro Sol
Nov. 19 - Mexico City, Mexico - Foro Sol
PHOTO GALLERY
Grammy Awards 2013