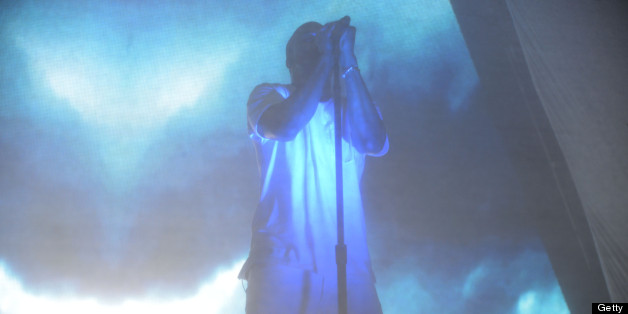 Let's have a toast for Kanye West. Without him, Frank Ocean's "Super Rich Kids" probably wouldn't playing over the closing credits of Sofia Coppola's "The Bling Ring."
"Early on, we had got in touch with Kanye, and his response was, 'You've got to get this song 'Super Rich Kids' by Frank Ocean,'" Brian Reitzell, the "Bling Ring" music supervisor, told Rolling Stone in a new interview. "This was just before it had been released. I guess Kanye had heard it, and I kept trying to get it sent to me. Frank was just starting to blow up. He wanted to be involved in the movie, and then he had Coachella, and then it was 'Saturday Night Live' and his record, and bam, bam, bam. I couldn't get him over here, but eventually we heard the song and Kanye was right. It was absolutely perfect."
Kanye's own songs appear in "The Bling Ring" as well, including "Power" and "All of the Lights." The full "Bling Ring" soundtrack listing is below.
[via RS]
"The Bling Ring" Soundtrack
01. Sleigh Bells – "Crown On The Ground"
02. Rick Ross [ft. Lil Wayne] – "9 Piece"
03. Rye Rye [ft. M.I.A.] – "Sunshine"
04. Azealia Banks - "212″
05. Oneohtrix Point Never – "Ouroboros"
06. 2 Chainz – "Money Machine"
07. M.I.A. - "Bad Girls"
08. Kanye West - "All of the Lights"
09. Ester Dean [ft. Chris Brown] – "Drop It Low"
10. Reema Major - "Gucci Bag"
11. Can – "Halleluwah"
12. Kanye West - "Power"
13. Klaus Schulze - "Freeze"
14. deadmau5 - "FML"
15. Brian Reitzell and Daniel Lopatin - "Bling Ring Suite"
16. Phoenix - "Bankrupt!"
17. Frank Ocean [ft. Earl Sweatshirt] - "Super Rich Kids"
PHOTO GALLERY
Star-Studded Soundtracks