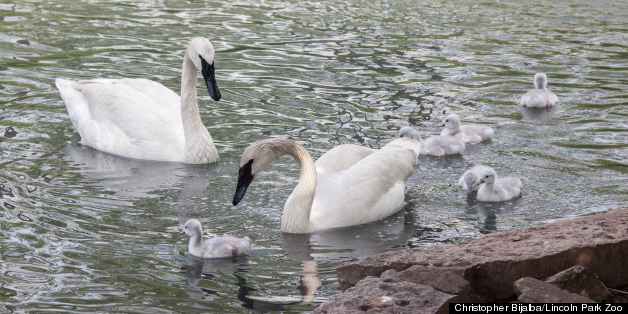 Chicago's Lincoln Park Zoo this week welcomed six trumpeter swan cygnets as their latest arrivals -- but the swan babies won't be around at the zoo for too long.
According to the zoo, the chicks -- the first of the birds to hatch there since 2009 -- were born on June 5 and will be released into the wild in Iowa as part of its trumpeter swan reintroduction and recovery program.
The transition will take place in up to four months after their (reportedly very protective) mother and father teach them what they need to know to survive on their own.
PHOTO GALLERY
Swan Hatchlings At Lincoln Park Zoo
CORRECTION: A previous version of this story incorrectly read that the trumpeter swans are endangered, per the Lincoln Park Zoo's news announcement, but the species is actually neither endangered nor threatened.