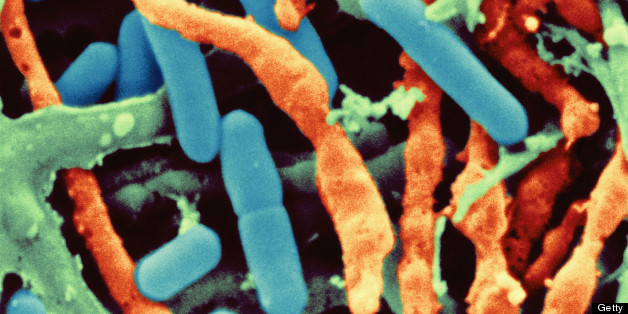 In the last few years, as many as one in five people infected with Listeria died as a result of their infection. The shocking figure comes from a new report by the Centers for Disease Control and Prevention (CDC).
"Listeria strikes hard at pregnant women, the elderly, and people with weakened immune systems," said CDC director Tom Frieden in a press release. "We need to develop new cutting edge molecular technologies to help us link illnesses and outbreaks to foods faster to prevent illness and death, which is why the President's Budget proposes investing in new tools to advance this work."
Food Safety News points out that President Obama's budget for 2014 includes a $40 million investment for the CDC's Advanced Molecular Detection Initiative, which aims to improve the agency's ability to detect outbreaks.
According to the report, Listeria is the third-leading cause of food poisoning deaths. About 1,600 people are sickened by Listeria germs in the U.S. every year, 90 percent of whom are pregnant women, newborns, people over the age of 65 or those with compromised immune systems.
Several high-profile Listeria outbreaks in recent years have certainly influenced these figures. In late 2011, a string of sickenings traced to tainted cantaloupes became the deadliest Listeria outbreak in a decade.
BEFORE YOU GO
PHOTO GALLERY
Kinds Of Food Poisoning You Should Know About (And Avoid)