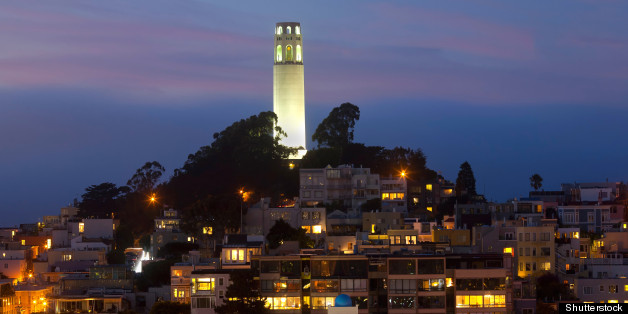 Tony Bennett may have left his heart in San Francisco, but travel/dating site MissTravel.com just put a ring on it, naming it the "Most Romantic City In North America."
"It's impossible not to fall in love with this city, and maybe the person you happen to experience [it] with," the site's founder Brandon Wade said in a statement to SF Weekly.
San Francisco earned the distinction by being the most common destination for couples matched up through MissTravel.com.
According to the site, there are two types of users: "attractive travelers" and "generous travelers." The generous travelers ask an attractive traveler to accompany them on a trip, paying all of the attractive traveler's expenses in exchange. (Yes, "attractive" and "generous" travelers are the actual terms used on the site.)
On a related note, San Francisco was also rated at the best city in the country for gold-diggers.
Earlier this year, MissTravel rated Greensboro, North Carolina as the "Least Sexy U.S. City," presumably because that's where all the generous travelers' wives live.
Check out the top ten most romantic cities in our slideshow below:
BEFORE YOU GO
PHOTO GALLERY
MissTravel's Most Romantic Cities