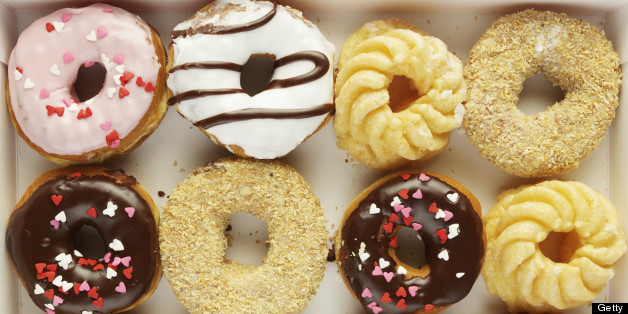 WASHINGTON -- If you really needed a national holiday to make it acceptable to eat a glaze-coated pastry for breakfast, today's your day. Happy National Donut Day!
We're especially excited about it this year because so many donut shops have opened in D.C. recently (including two, Astro Doughnuts & Fried Chicken and GBD, which sell both donuts and fried chicken).
At Metro Center's Astro Doughnuts, 100 percent of sales of its Raspberry-Blueberry Doughnut today will go to the Fisher House Foundation, which provides free or low-cost housing for military families during hospitalization.
"The seasonally appropriate doughnut is also a play on red, white and blue, and pays homage to Travis Gehring, the brother of Pastry Chef Jason Gehring, who served in the Navy from 1999 to 2007," a rep for Astro said.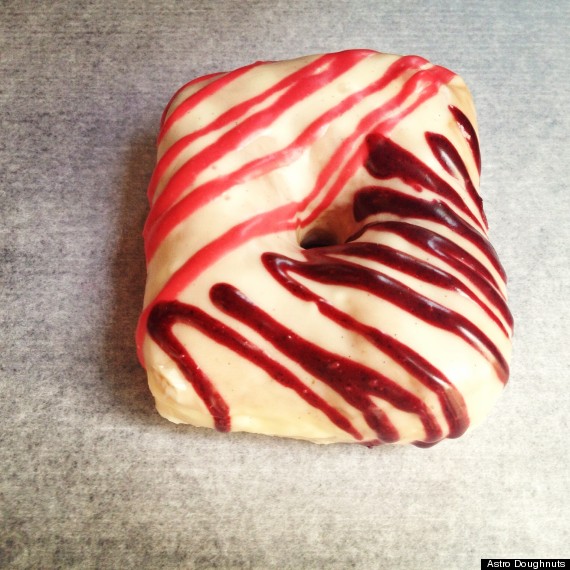 In Dupont Circle, diners at GBD (Golden Brown Delicious) can enter to win a Doughnut Breakfast Party -- two dozen assorted donuts plus coffee, which we're guessing the entire office will enjoy.
At some of the larger breakfast pastry chains, they're just giving away the treats. At Krispy Kreme, every guest gets one free donut -- no purchase required. (The only District location is on Dupont Circle.)
Dunkin' Donuts requires you to buy a drink to get your free donut, but that's still a pretty sweet deal.
What's the history of National Donut Day? Our friends at HuffPost Business report:
Then, in 1938, the Salvation Army invented the National Donut Day we all know and love. The goal of the joyous holiday was to "honor the women who served donuts to soldiers during World War I."
How are you celebrating National Donut Day today?
BEFORE YOU GO
PHOTO GALLERY
Glazed Donut Breakfast Sandwich!