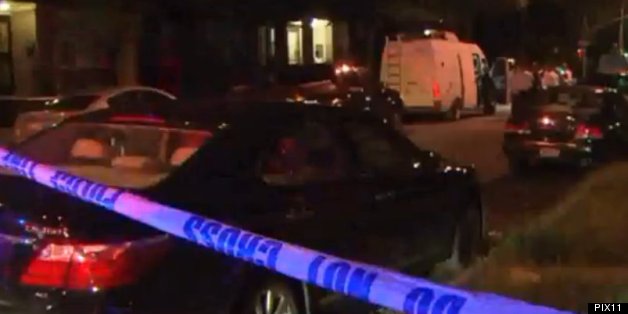 A New York City 911 dispatcher can be heard on tape laughing during a call about a fatal stabbing, and then passing along inaccurate information about the crime to cops.
On a tape obtained by The New York Post, the dispatcher found it funny when a psychiatrist called in to report that his patient, Ronald Friedfertig, had said he couldn't tell if he'd just dreamed that he stabbed his girlfriend, or if he'd actually done it.
"This man said that he had a dream that — I can't even talk right now," the dispatcher, who has not been identified, can be heard saying with laughter.
It was a 911 operator who received the initial call from the psychiatrist, and who then dutifully reported it to the dispatcher. The dispatcher, however, not only laughed at the story, but then mixed up the details, telling cops that an ill man wanted his home checked because he dreamed he'd been attacked there.
Cops-- who weren't told by the dispatcher that it was the man's psychiatrist that made the call or that the girlfriend hadn't been seen for a week-- knocked on the door of the man's Midwood house in Brooklyn, and then left when no one answered.
It wasn't until Monday, four days after the psychiatrist's call, that cops returned to the residence, on Avenue N near E. 14th St, after reports of a foul odor.
They found the body of 57-year-old Yvonne Gefner. She'd been beaten and stabbed. On her body was left a note that read, "I killed my wife — she was casting spells on me."
Cops later arrested Friedfertig at a hospital, where he'd been taken after jumping in front of a Q train.
Friedfertig is awaiting arraignment on murder charges.
The NYPD tells the Post the dispatcher's behavior is being investigated.
Fore more on the story, and for the tape recording of the psychiatrist's 911 call, head over to the Post.
BEFORE YOU GO