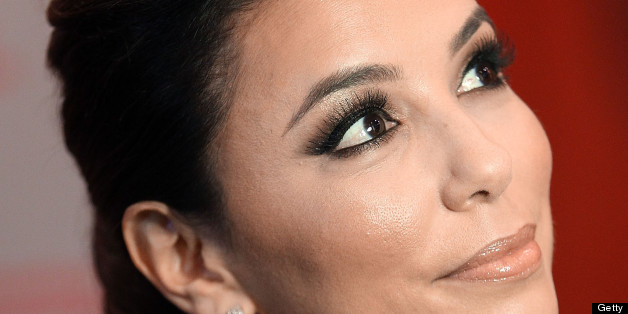 Eva Longoria is no stranger when it comes to politics and what she believes in. The "Desperate Housewives" actress was very involved in the Democratic National Convention as the leading Latina supporter for President Barack Obama, back in September 2012.
As co-chair for Obama's fundraising committee, Longoria is still very much involved. She announced Friday that they are giving money raised from the inauguration to Latino arts. The committee is giving $170,000 to the Friends of the American Latino Museum, whose goal is to build a museum on the National Mall. In support of Latino cultural programs, grants made will range anywhere from $25,000 to $50,000 to the Smithsonian Latino Center, the Kennedy Center and the American Latino Heritage Fund of the National Park Foundation.
Longoria said Latinos "are leaving their mark in politics, culture and the arts" across the nation, according to the Associated Press.
Latinos voted 7 to 1 for Obama over Republican Mitt Romney, demonstrating the crucial role that Latinos played in Obama's second election and inauguration.
Eva Longoria puts charity at the top of her list
The 38-year-old has supported over 30 charities and has received many awards for her charity work throughout the years. She is a great supporter of the Hispanic community and has received the National Hispanic Foundation for the Arts' Horizon Award, presented each year to the individual or organization whose work most advances the presence of Latinos in television and/or film.
Back in 2006, the celeb founded Eva's Heroes, a charity focused on helping developmentally disabled children. She was named Philanthropist of the year in 2009 by The Hollywood Reporter because of the way she gave back to the community and committed herself to Latino issues. Eva also appeared on Fort Boyard where she was able to raise more than $20,000 for the Make-A-Wish foundation.
If that wasn't enough to admire the star, she recently graduated with a master's degree in Chicano studies from California State University Northridge. It's her second degree, already having graduated from Texas A&M University-Kingsville with an undergraduate degree in kinesiology. She told Jay Leno that she wanted to study immigration.
Originally published on VOXXI as Eva Longoria: Charity and politics at the top of her list
BEFORE YOU GO
PHOTO GALLERY
Eva vs. Eva