 Though Kanye West cryptically tweeted "June Eighteen" recently, June 8th is really what it's all about -- as West turns 36 today.
For the occasion, girlfriend and mother-to-be Kim Kardashian took to Instagram to publicly wish her man a happy birthday.
"Happy Birthday to my best friend, the [love] of my life, my soul!!!! I love you beyond words!" wrote the reality star, along with a six-photo collage of her and West.
Though last year Kim splurged on Kanye's birthday and bought him a $750,000 Lamborghini, this year her gift to him is priceless: Kim, 32, and her man are expecting their first child together, a baby girl, that should arrive either this month or the next.
Last weekend, on the season premiere of "Keeping Up with the Kardashians," Kim celebrated her baby shower with a slew of famous friends, among them Maria Menounos, Kelly Osbourne, NeNe Leakes, Tracy Anderson, Kimberly Stewart, Nicole Richie, and of course Kourtney, Khloe, Kris and Kanye.
See Kim's virtual birthday card below: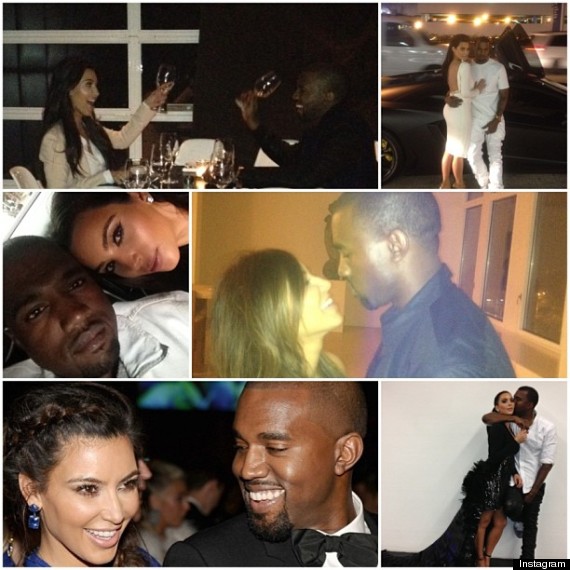 BEFORE YOU GO
PHOTO GALLERY
Kim Kardashian and Kanye West