The New York Botanical Garden held its annual Conservatory Ball Thursday evening just as a storm made its way over the city, sticking the half-outdoor event with a stubborn stream of rain.
Starting at $1,500 a head, there were about 600 valuable noggins to shield from the downpour as they emerged from cars inching their way down a driveway that went on for days — so it seemed to my guest and I, who made the rookie mistake of arriving by foot (until a nice couple driving in from Connecticut rolled down their window and told us to hop on in).
Valets scurried about to cover the ≥ $1,500 heads with umbrellas; meanwhile, trumpeters greeted attendees with such royal fanfare, it felt kind of like this:
Inside tent #1, the theme of the evening — the Italian Renaissance Garden of Padua — was written all over the saffron arancini, which deserve their own blog post. Guests wandered from the cocktails-and-appetizer tent to the garden of honor, where a series of endless floral gowns proved difficult to maneuver without tripping over. New York Times photographer Bill Cunningham had the most enviable position: lock onto the most colorful gowns, smush the people in them together, and snap away: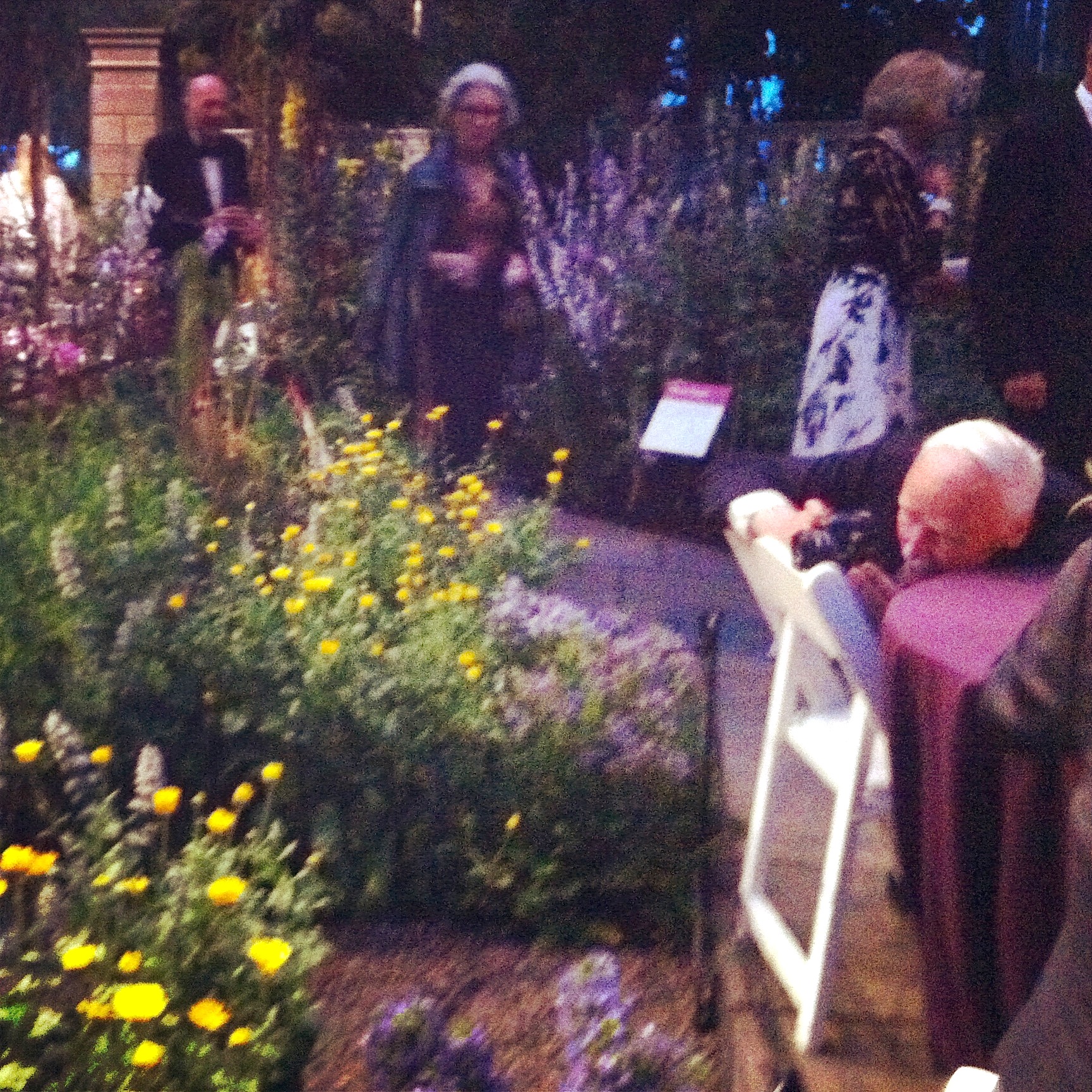 The Conservatory Ball marks the end of spring benefit season for high society types. Guests can drink easy knowing their money goes to benefit the NYBG's plant research, conservation and children's education initiatives. Held at the NYBG's 250-acre space in the Bronx, it's also a slightly inconvenient last gathering place for New York's moneyed to rub elbows before they head off to the Hamptons for the summer.
"It's a double header!" one gown said to another gown. "I've seen you two times this week," she added, before walking away.
The trumpeters encored briefly, alerting guests to dinner in tent #2, which changed colors from red to blue to purple, and brought the phrase "dream wedding" to mind.
As a swing band cycled through their setlist of wedding songs ("At Last," "The Way You Look Tonight") over dinner, they slowly grew (kind of) bolder, mixing in some Rihanna, and an awkwardly censored version of "Fuck You" by Cee-Lo that sounded something like "Fick You."
Questionable music choices aside, it was the kind of night that begged for a stolen kiss in the garden. Read: a good night.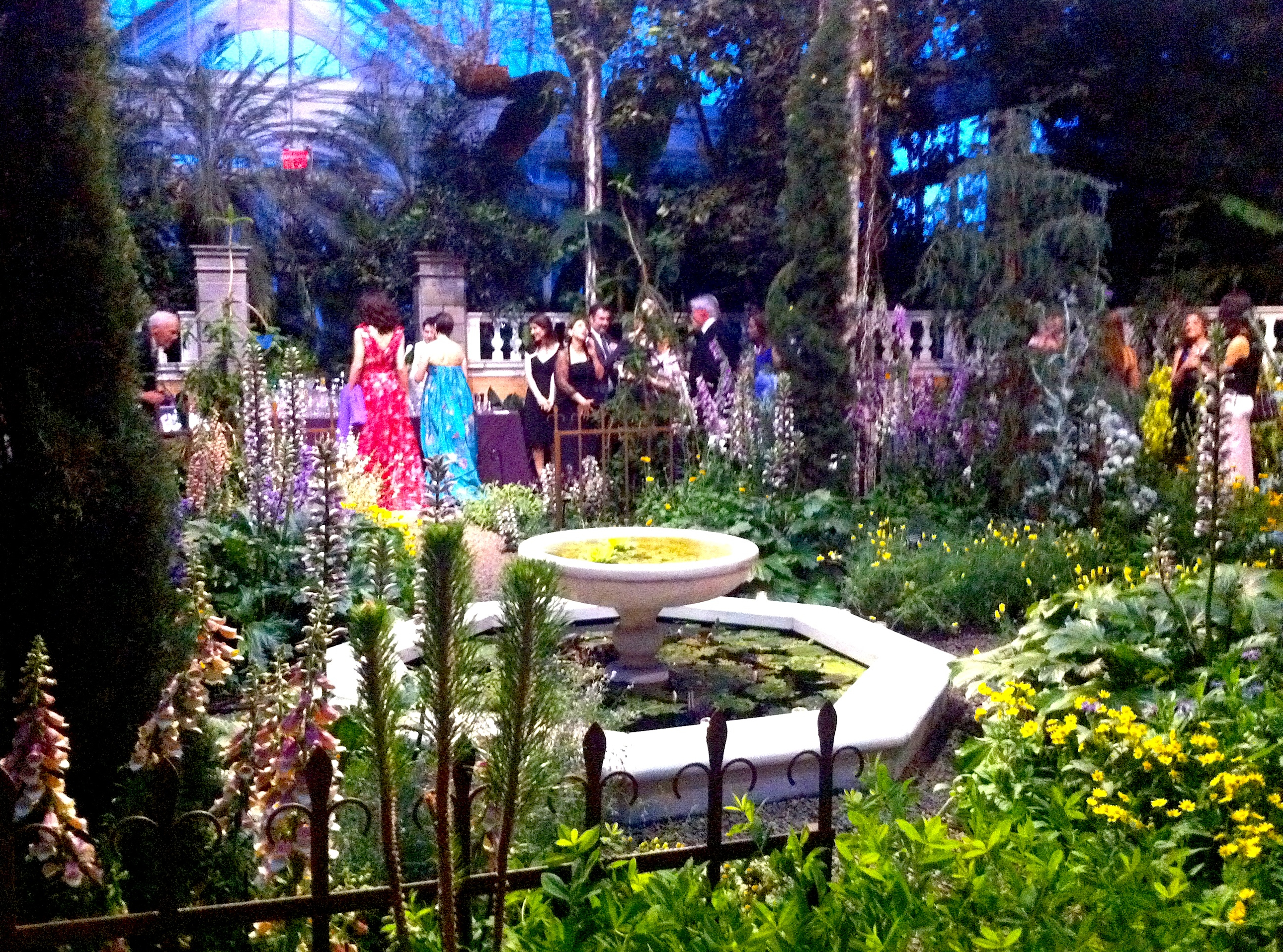 (There's Bill in the left-hand corner)