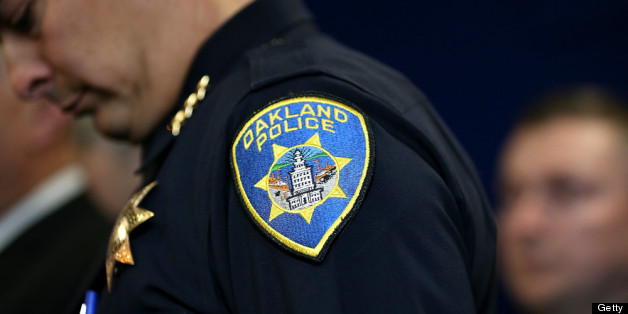 The overhaul of Oakland's police command structure will be completed Saturday with the final three of the department's five policing districts up and running.
At the recommendation of consultants, the department is dividing the city into five districts, each run by a captain responsible for fighting crime and building rapport with residents.
The first two districts, led by Capts. Steven Tull and Kirk Coleman, were established three months ago in East Oakland.
Captains will command patrol officers, school resource officers, crime reduction teams and problem-solving officers assigned to their districts. They also must convene a community advisory committee to get neighborhood input.
Dividing Oakland into five policing districts was first broached in a 2007 report by consultants Patrick Harnett and William Andrews. They returned to Oakland this year as part of a consultant team that has recommended the districts also include their own investigative teams to better solve robberies and burglaries.
The district-system is geared toward helping police brass hold the captains more accountable for crime trends. Oakland struggled to implement it several years ago because of staffing and equipment shortages.
The new district commanders will be Acting Capt. Eric Louis in District 1, which includes West Oakland and the downtown; Capt. Anthony Toribio in District 2, which covers North Oakland; and Capt. Ricardo Orozco in District 3, which covers the center of the city including the Grand Lake and Fruitvale districts.
Additionally, Sgt. Holly Joshi has been named chief of staff to Chief Sean Whent. ___
BEFORE YOU GO
PHOTO GALLERY
Occupy Oakland