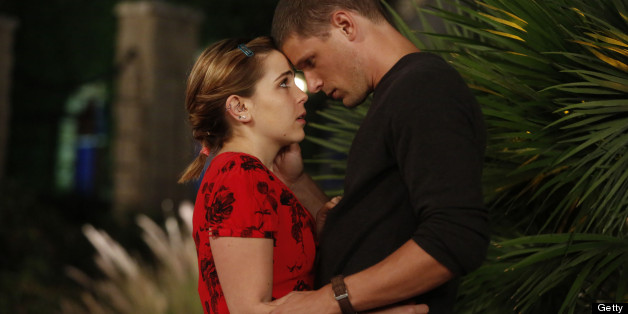 Will Matt Lauria make a return in the upcoming season of "Parenthood"? It certainly looks like it.
Although Amber (Mae Whitman) and Ryan (Lauria) had their fair share of ups and downs in Season 4, it doesn't seem like series creator Jason Katims is ready to let go of that storyline just yet.
"We don't know what the details [for Season 5] are going to be," Lauria explained at the ATX festival on Saturday, according to TVLine. "But [showrunner] Jason [Katims] recently asked me, 'Are you up for it?' and I told him, 'I'm up for it!' And since then, there have been some conversations back and forth between my manager and [higher ups]."
Whitman, who considers Lauria one of her closest friends, is rooting for their relationship as well.
"It's one of the first times we've seen Amber really happy," the actress told Entertainment Weekly ahead of Season 4. "That's the state of mind you're in when something like real love comes along and you're often caught off guard. She's starting to understand what she has to offer to the world. And Ryan's very different from the guys she's been with. He could teach her a lot and she could teach him a lot."
"Parenthood" returns for Season 5 in the fall on Thursdays at 10 p.m. ET.

Do you want Ryan to return for another season? Sound off in the comments.