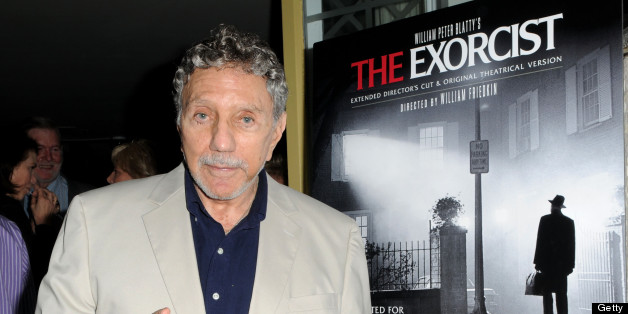 Georgetown University, the oldest Jesuit and Catholic college in the United States, no longer deserves to call itself a Catholic institution, a celebrity alumnus claims.
William Peter Blatty, a 1950 graduate of Georgetown and author of "The Exorcist," filed a complaint against the university on May 31 with Donald Wuerl, the archbishop of Washington, D.C.
Blatty argues that Georgetown does not comply with Ex Corde Ecclesiae, former Pope John Paul II's 1991 decree regarding Catholic universities, The Hoya reports.
Blatty's petition claims to represent "more than 1,200 alumni, students, parents, teachers, and other laity from around the world." Blatty promised in May 2012 he would file a canon lawsuit against Georgetown for allegedly failing to adhere to Catholic principles.
Among the grievances cited, the university failed to ensure "that all official actions and commitments [are] authentically Catholic," to recruit personnel that are willing and able to "promote Catholic identity," to respect Catholic doctrine and that the university employs a majority of non-Catholics.
Blatty's petition claims there are 22 years of GU scandals that are "defended by Georgetown leaders in a Jesuitical garble." Those scandals include hosting "the vile play 'The Vagina Monologues'," hosting openly gay Georgetown alumnus Rep. David Cicilline (D-R.I.) on campus and allowing sexual health education on campus. He also complains about Georgetown allowing pro-choice politicians and government officials at campus events.
"The Scandals that Georgetown has given to the faithful are too many to count, and too many to ignore any longer," Blatty said in a statement.
Another problem for Blatty: a large coalition of Georgetown faculty protesting against Rep. Paul Ryan (R-Wisc.) for misuse of Catholic social teaching in defending his budget, which hurts the poor.
Rachel Pugh, Georgetown director of communications, defended the university's religious affiliations to the Georgetowner, a local paper.
"All undergraduate students, for example, take two semesters of theology and two semesters of philosophy before graduation," said Pugh. "Georgetown supports the largest ministry in the country."
Blatty wants the Catholic Church to force changes at the university or strip Georgetown of its Jesuit affiliation.
BEFORE YOU GO
PHOTO GALLERY
Most Conservative Colleges According To The Young America's Foundation