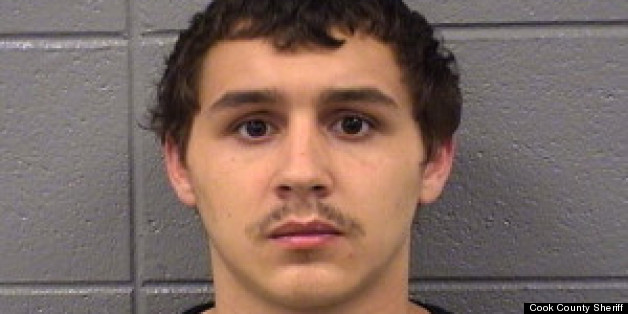 A suburban Chicago man was held on $50,000 bail Sunday after prosecutors say he fatally stabbed his father's dog in April because he thought the animal was possessed.
Andrew Maynard, 18, of Elk Grove Village, was arrested Saturday for the incident because witnesses didn't immediately come forward, according to the Sun-Times.
On April 21, Maynard allegedly walked his father's Shetland Sheepdog to a nearby park in the early morning and fatally stabbed it twice in the neck using a kitchen knife.
Assistant State's Attorney Oscar Garcia said Maynard "thought the dog was possessed," and admitted to being on drugs at the time of the stabbing, the Tribune reports.
Maynard reportedly told witnesses about the dog's body in the park and they in turn told Maynard's father.
The 18-year-old faces an aggravated cruelty to animal charge, a Class 4 felony in Illinois.
Last week, a Chicago man was charged with felony animal cruelty after beating two dogs and stabbing one to death for ripping his $3 t-shirt.

BEFORE YOU GO
PHOTO GALLERY
10 Worst States For Animal Abuse Laws