Sometimes, it seems like everything is about being skinny -- juice cleanses will cut calories, yoga will keep you in tip-top shape and there's always a new diet to try. But all the attention placed on being thin is exhausting, not to mention dangerous. That's why we are so inspired by the rising profiles and embrace of plus-size models in the fashion industry today.
From penning articles about the public's severely unhealthy obsession with size to creating model workshops aimed at helping girls of every shape reach their runway dreams, plus-size models are shaking up the fashion game and redefining the rules of modeling. It's about time.
Here are ten models making a major impact today.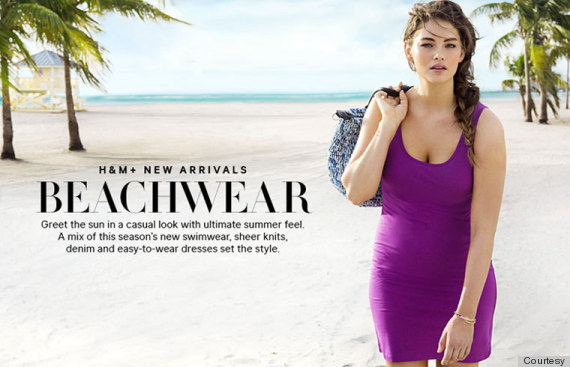 Runk is pretty new to the modeling scene, but she is already making headlines. In April, she modeled for H&M's swimsuit line and became the company's first plus-size model to sport its clothing. Pretty impressive, especially considering she was modeling the typically curve-resistant category of swimwear.
H&M's choice to use Runk created quite a stir, enough that Runk decided to pen a moving essay for BBC about the shoot. She stated in the essay that all the attention the campaign received was an "awkward surprise." She also offered possibly the best advice we've heard yet to young girls struggling with body image issues:
"I feel compelled to show girls who are going through the same thing that it's acceptable to be different. You will grow out of this awkwardness fabulously. Just focus on being the best possible version of yourself and quit worrying about your thighs, there's nothing wrong with them."
2. Saffi Karina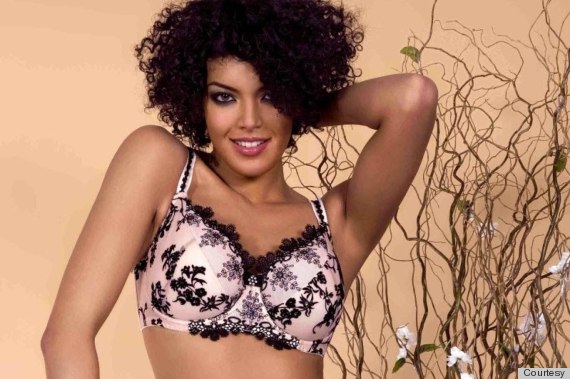 In April, it was announced that British model Karina would be starting the UK's first-ever plus-size model workshop. Curve Project London features mentoring, hair and makeup sessions, photo shoots, runway lessons, casting tips and experience working with stylists for girls who want to make it in the biz at any size.
We can't think of anyone more fitting for this role, given that Karina is a former "regular" model who decided to switch to plus-size after her agency dropped her for her changing body. Karina explains her goal wonderfully:
"I want to strive to endorse a positive body image and act as a role model to young women who previously thought 'thin' was the only way to get a foot over the fashion threshold."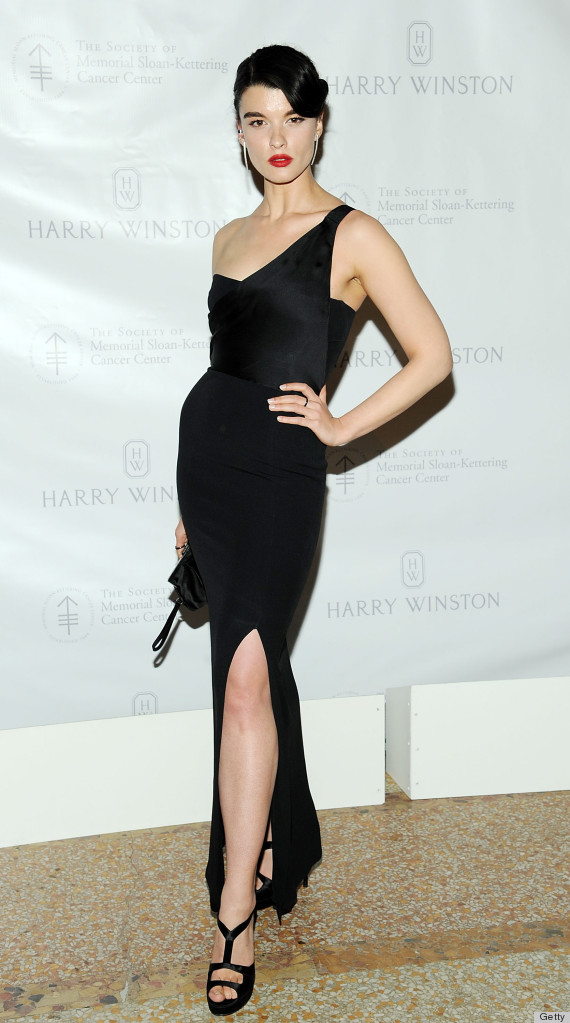 We have so much respect for models who switch from "straight-size" to plus-size to improve their health (and their grip on reality). Case in point: Crystal Renn, who said that she switched to the plus-size game after realizing traditional modeling had saddled her with a crippling eating disorder. She's since spoken out about her experience and the problem with fashion's challenging standards.
At the "Inside the Modeling Industry: A Conversation About Health and Beauty in Fashion" panel in February, Crystal stated that designers should change the sample size to eight instead of zero:
"By having a size 8 sample, you are giving freedom to a designer. Most of the models are going to be size 6s and 8s, and you could have 10s, and if a really amazing model walked in who was a size 0, you would tailor the dress down to her."
4. Justine LeGault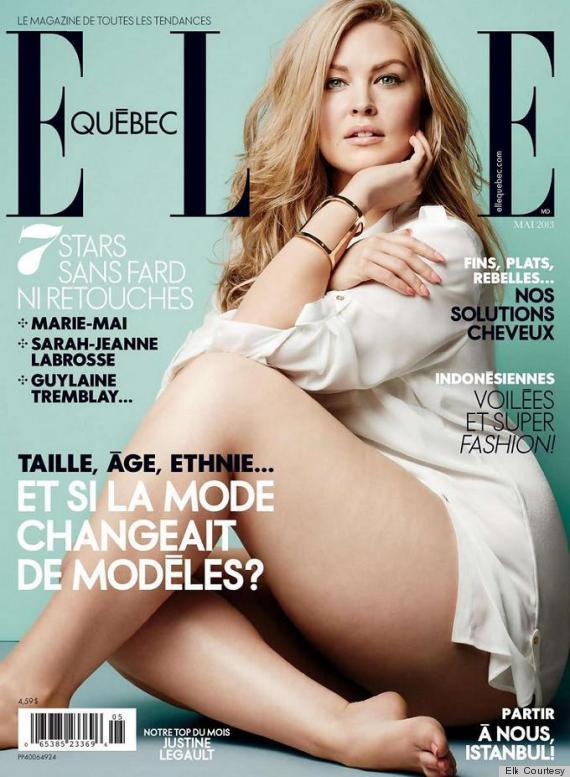 Oh, how refreshing it is when major fashion magazines take the plunge and put a beautiful model with a fuller figure on the cover. Elle Quebec did just that when it cast LeGault for its May 2013 cover. The Canadian model expressed her joy at the magazine's decision on her Facebook:
The fact that I only got positive feedback about my ELLE cover truly makes me happy. It seems people aren't so shocked anymore to see curves in the medias [sic]. This is great news!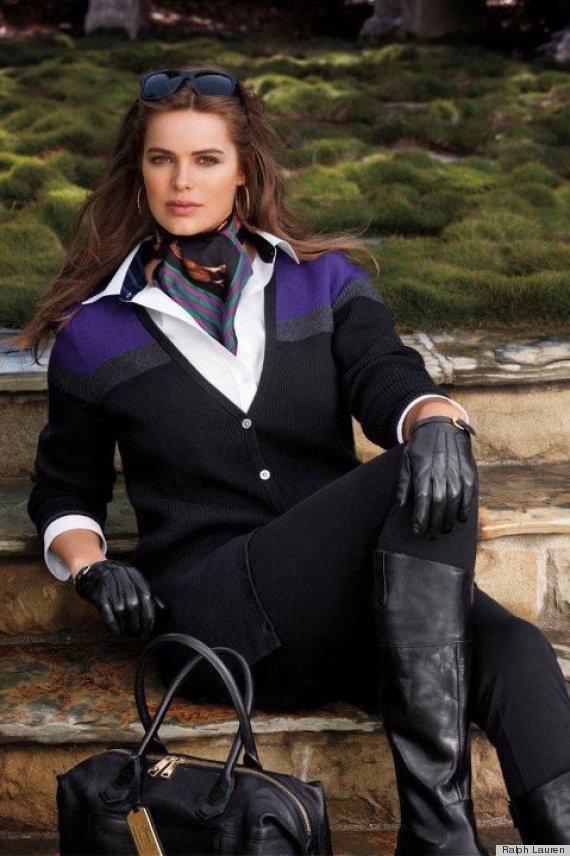 Lawley just might be the supermodel of plus-size models. She has graced numerous magazine covers, including Vogue Italia, Marie Claire and Elle France. Moreover, she is the very first plus-size model to star in a high-end designer campaign: In September 2012, Lawley announced on "Good Morning America" that she had signed on to model in a series of ads for Ralph Lauren.
"There are so many plus-size models in New York doing so well at the moment," she told "GMA," "and it's only going to get better."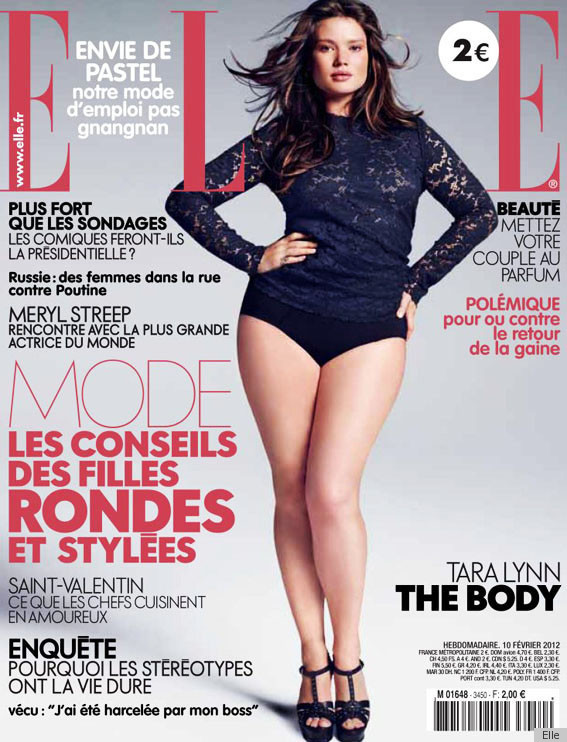 You know you're doing something right when a major magazine puts you on the cover specifically to positively highlight your curves. In February 2012, Elle France's cover declared Lynn as "the body," meaning she represented an ideal all women can look to. We couldn't be happier. Lynn's ravishing beauty is cause for celebration for curvy girls everywhere.
7. Ashley Graham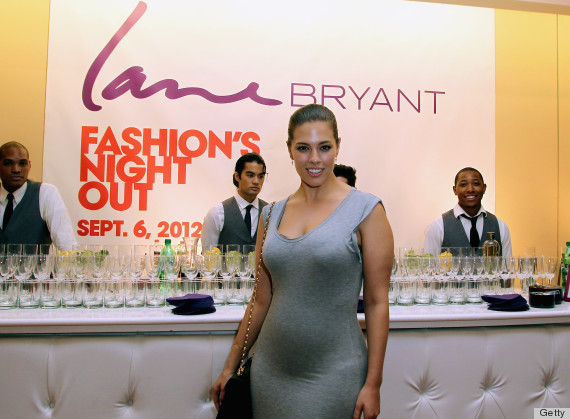 Graham fired back at critics after this Lane Bryant ad was reportedly banned from Fox and ABC airwaves. She said the whole idea of banning the ad was "sad" and went on to denounce the companies:
"The Victoria's Secret girls can flaunt around their panties all day long. But when there's a bigger woman with a little bit extra, they snipped it out immediately."
We're totally on Graham's side.
8. Tess Munster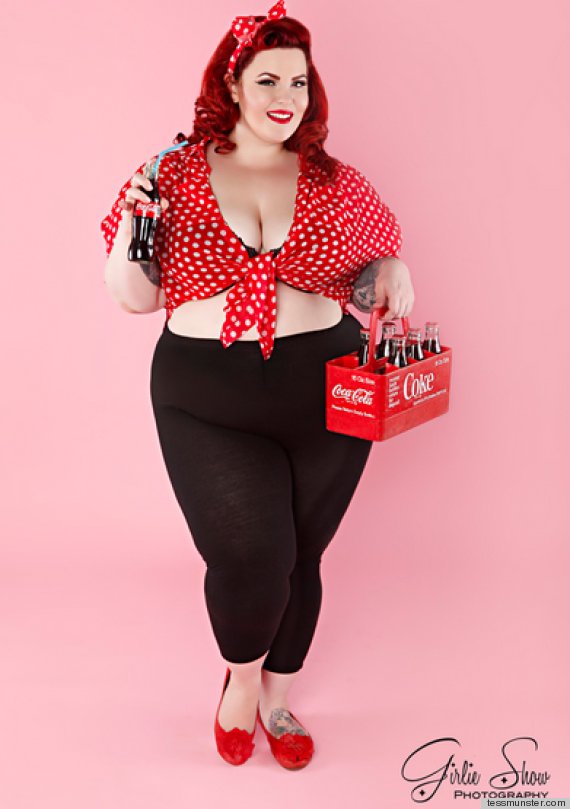 Among the multitude of fashion blogs crowding the web, it's nice to see one one gain popularity for showcasing plus-size fashion. Munster, the brains behind the blog The Plus Size Life, poses for the site wearing bathing suits, body-con dresses and other enviable styles. Munster proves that you don't have to be rail-thin to look great in trendy clothing.
HuffPost was so impressed by Munster, we asked her participate in our "One Size Doesn't Fit All" live segment in November 2012. You can check it out on Munster's blog here!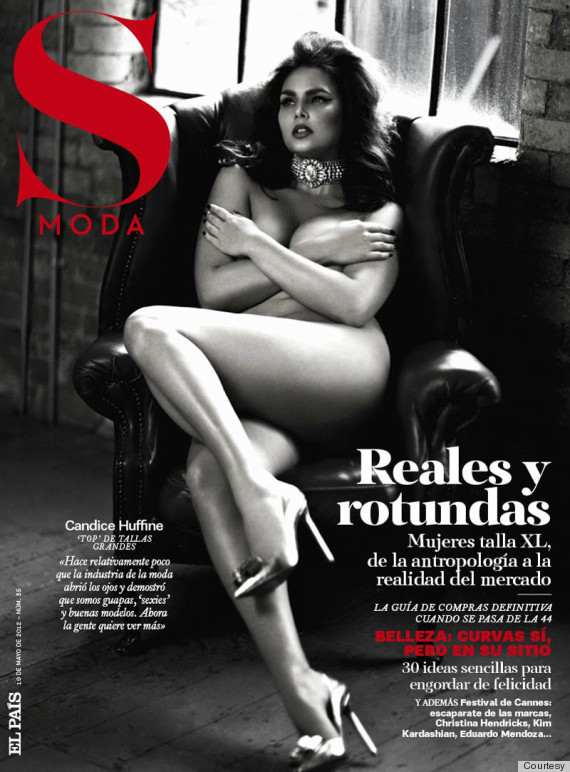 Leave it to Huffine to show us how sexy plus-size girls can get! In May 2012, she covered S Moda completely in the nude. Inside the mag, Huffine gave an in-depth interview in which she offered insight on how plus-size models are influencing people's perceptions of the female body:
"[The Vogue Italia] editorial opened the eyes of the industry and proved that we are beautiful, sexy and good models. Now people want to see more. Past disputes [over Photoshop] have made the industry understand the people what they want to see is real girls."
10. Velvet d'Amour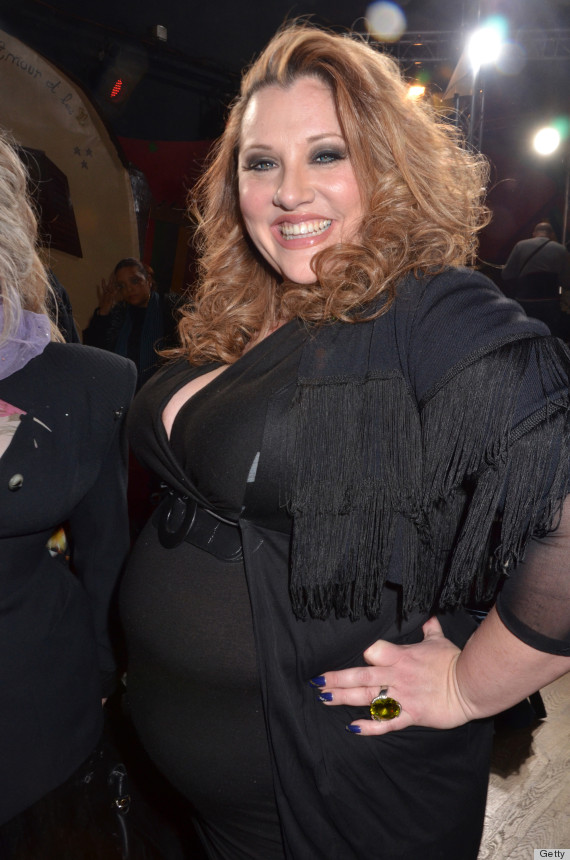 d'Amour initially gained fame in 2006 as the plus-size model who walked down Jean Paul Gaultier's 2007 Spring/Summer runway show in Paris. However, she has also been an outspoken advocate for the transformation of the fashion industry, pushing for magazines and designers to embrace fuller figures.
She currently runs her own magazine, VOL•UP•2, that allows readers to "revel in their every 'imperfection' and celebrate their bodies in their glorious entirety."
In June 2011, d'Amour gave an inspiring interview with Frockwriter in which she commented on the Vogue Italia spread that featured Lawley, Lynn and Huffine. Here are some choice comments:
"The way I see it is, that we need fashion to catch up to women of size, in order to make a stunning FASHION orientated editorial. If you were to take the average Vogue Italia editorial, and attempt to dress these same models in the clothes, best of luck to the stylist to find their size."
"The true meaning of FASHION in all likelihood it encompasses and revels in Change, in decadence, in obscurity versus ordinary, in risk-taking. While fashion beckons followers and innovation creates fashion, it's those who deviate from accepted norms who create so much of our fashion from the get go."
"I don't look to fashion magazines for advice on health, I look at them for fashion. We need to start looking beyond the simplistic and dig deeper. If you want to have a health debate, then let's tackle mental health, which is the stimulus, more often than not, affecting one's physical health."
Preach, d'Amour. Preach.
Take a look at some other beautiful plus size models:
PHOTO GALLERY
Curvy Models
Want more? Be sure to check out HuffPost Style on Twitter, Facebook, Tumblr, Pinterest and Instagram at @HuffPostStyle.