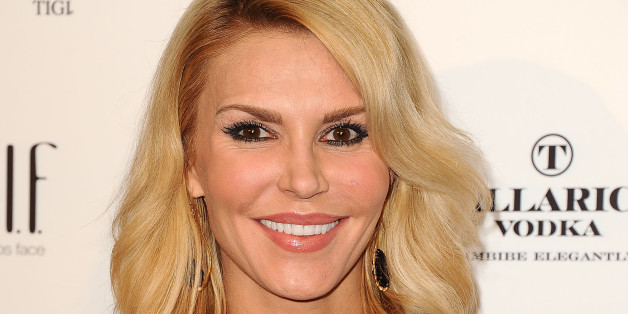 "Real Housewives of Beverly Hills" star Brandi Glanville is still frantically searching for her lost dog, but in the meantime she's gotten a new canine companion to ease her anxieties.
Glanville took to Twitter after her small chihuahua named Chica was allegedly stolen from her home, offering a $10,000 reward to anyone who could return the pup. But her messages of desperation were briefly replaced Sunday by photos of her family's newest pet, a similar-looking dog named Chico.
"We have a new family member until Chica comes back to us. His name is Chico," Glanville tweeted Sunday, along with a photo of her son Mason cuddling the pooch.
A few minutes later, she wrote that Chico had a new moniker after her son renamed him Chody.
But the family's new pet hasn't stopped Glanville's search for Chica. Later on Sunday, she posted an aggressive tweet directed at a woman she claimed was tearing down signs the Bravo star had posted to raise awareness of her missing dog.
"This bitch that is taking down my dog signs is very lucky to be breathing at the moment. If my kids werent with me it was about to be ON," Glanville wrote.
TMZ reported that Glanville's dog went missing while she was away from home for a trip to Palm Springs. She claimed her house was broken into in her absence, but the dog was the only thing reported missing to police. Glanville told the gossip website that she hopes the report she received from her assistant is an accurate description of what happened.
"I don't wanna blame my assistant. I don't know if she lost them [the dogs] and is making up the story and only found one," Glanville told TMZ. "But I have to believe what she tells me because I don't know."
At least one other Bravo celebrity is dubious of Glanville's cries for help. Her "Real Housewives of Beverly Hills" co-star Taylor Armstrong told TMZ that she thought the entire incident was a bid for attention.
"I don't know what to think about it," Armstrong said when asked for her thoughts on Glanville's dog. "It's probably another publicity stunt by Brandi Glanville, frankly."
BEFORE YOU GO
PHOTO GALLERY
The Real Housewives of Bravo