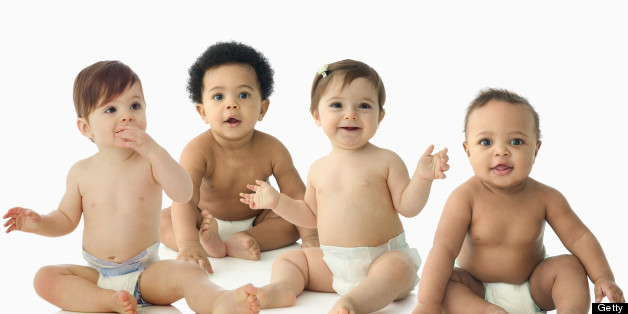 The divide between Democrats and Republicans in California is famously wide. The state that's currently sending both Nancy Pelosi and Darrell Issa to Congress was recently rated the single most politically polarized in the nation.
That polarization doesn't just extend to voting habits--it also manifests itself in all sorts of interesting, and often unexpected, ways.
In a recent study conducted by three University of Chicago political scientists, California Democratic and Republican parents even chose different names for their children.
Eric Oliver, the paper's lead author, who presented his findings at the Midwestern Political Science Association Annual Meeting in Chicago earlier this year, looked at over half a million babies born to California mothers in 2004. He then matched up the birth records to U.S. Census and election data to determine where the children were born and the likely political leaning of their parents based on the neighborhood where their parents live.
Oliver told LiveScience that he decided to look at baby names as a way to determine the cultural gap between liberals and conservatives in a way largely separate from economics.
"Baby names kind of popped out as a possibility, largely because they're good barometers of taste, and they're remarkably free from market effects, because nobody is out selling baby names," he explained, noting that he initially didn't expect to find a significant difference between the two groups. "The fact that we would find any kind of systematic differences, much less the magnitude of differences that we found--I really did not anticipate that."
Oliver discovered that liberals tended to pick more feminine sounding names with "L" sounds and soft-"A" endings--such as Liam or Sophia--whereas conservatives' choices went towards the more masculine end of the spectrum with harder "K" and "T" sounds--like Kurt.
For example, compare the names of President Barack Obama's children, Sasha and Malia, to names from the Palin brood like Track, Trig and Bristol.
Additionally, college-educated liberals were more likely to pick relatively uncommon "culturally obscure" names for their kids, while conservatives typically selected more traditional options.
The study also looked at the race and education level of the mothers and found that, while liberals across the board were more likely to pick uncommon names than conservatives, those demographic features also played a large role in child naming decisions. Whites and Hispanics were much less likely to give their kids an uncommon name than were Blacks or Asian/Pacific Islanders.
The types of uncommon names given also varied widely depending on the mother's education level. The uncommon names more educated parents gave their children tended to be obscure cultural references, whereas less educated parents were more prone to giving names that are new spellings of already popular names.
Researchers found that the affect of political leaning on naming behavior was much stronger in Whites than it was for mothers of other races.
However, for all political stripes, the higher one goes up the socioeconomic status, the greater the prevalence of names that are already very popular across the culture.
"Over the past decade, there has been much speculation about whether the ideological fragmentation of elected representatives is also evident in the mass public," wrote the study's authors. "Yet, at the same time, the effects of ideology are mostly confined to the better educated echelons of white, American society. So, yes Americans are divided by ideology, but it is an ideological division largely limited to its educated, white population."
BEFORE YOU GO
PHOTO GALLERY
Most Popular Baby Names State By State