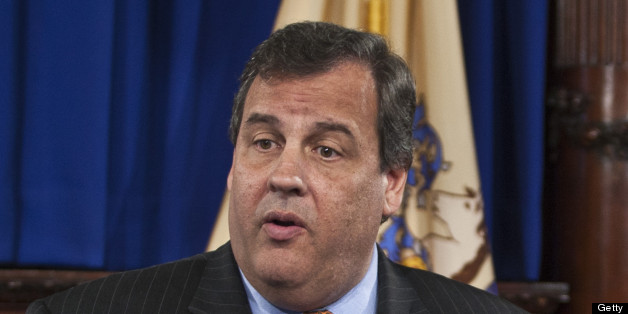 New Jersey Gov. Chris Christie (R) was endorsed Monday by one of the state's most powerful Democrats, and a second prominent Democrat is set to endorse him on Tuesday.
Democratic state Sen. Brian Stack, who also serves as mayor of Union City, formally endorsed Christie, citing the governor's help in his area of Hudson County and what Stack said is a willingness to work with others. Stack, a longtime Christie ally, endorsed the Republican incumbent over Democratic gubernatorial nominee Barbara Buono.
Essex County Executive Joe DiVincenzo (D), another Christie ally, is likely to announce his backing of Christie on Tuesday, the Star Ledger reported.
Stack is the 15th Democratic elected official, and the most powerful to date, to buck party loyalty and back Christie over Buono. Buono has received backing from one Republican elected official.
Stack was joined in his endorsement of Christie by Democrats running for state Assembly seats representing the area -- Hoboken Housing Authority executive director Carmelo Garcia and Jersey City Deputy Mayor Raj Mukherji. A press release from Christie's campaign said only 8.1 percent of registered voters in the Hudson County Senate district are Republicans. PolitickerNJ.com reported that the Union City Board of Commissioners, composed of Stack loyalists, also backed Christie.
"I'm proud of the work we have accomplished together and I'm honored to call Governor Christie a friend," Stack said in a press release issued by Christie's campaign. "There is no one better suited to continue that work for Union City, for this district, and for New Jersey altogether, which is why I am proudly endorsing him for reelection today."
Stack has been Christie's closest Democratic ally in the Senate. He has previously referred to Christie as the state's "greatest governor" and "numero uno."
Union City has benefited from the Christie administration, with extra state funding. Stack said in 2011 that he did not make a deal with Christie.
DiVincenzo is due to back Christie on Tuesday, as will Essex County Sheriff Armando Fontoura (D), several Democratic mayors and clergy members, according to PolitickerNJ.com. DiVincenzo, popularly known as Joe D., has had a close relationship with Christie dating back to the governor's service as U.S. attorney for New Jersey.
The endorsements could hurt Buono in key Democratic areas in November. She trails Christie by 30 percentage points in polls and in fundraising. Stack commands a formidable vote-gathering operation in Hudson County, while DiVincenzo controls an operation centered in Democratic-rich Essex County, including in parts of Newark.
A third powerful Democrat, Jersey City Mayor-elect Steve Fulop, has left the door open to backing Christie.
Buono's campaign highlighted the differences between the two candidates when asked for comment on Stack and DiVincenzo.
"Come November, New Jersey voters will be making a choice between more of Governor Christie's failed economic policies and Senator Buono's solutions to create economic growth," Buono spokesman David Turner said in an email. "The governor's policies have protected the wealthy at the expense of New Jersey's working and middle class families -- leaving 400,000 people unemployed and property taxes 20 percent higher than when he took office."
Stack is one of the few dual officeholders left in New Jersey, allowed to serve as mayor and senator under the terms of a 2008 law signed by then-Gov. Jon Corzine (D).

BEFORE YOU GO
PHOTO GALLERY
Chris Christie's Greatest Hits