Last week: wedding dress made out of toilet paper. This week: wedding dress made out of condoms!
Australia's Illawarra Mercury reported Friday that the Illawarra Shoalhaven Local Area Health Service HIV and Related Programs Unit created a wedding dress made entirely of condoms. The dress, on display at the Shoalhaven City Council's Entertainment Centre over the weekend, was designed to raise awareness of a recent increase in chlamydia diagnoses.
See the dress, alongside Shoalhaven councillor Andrew Guile, below (photo by Jessica Long of the Illawarra Mercury):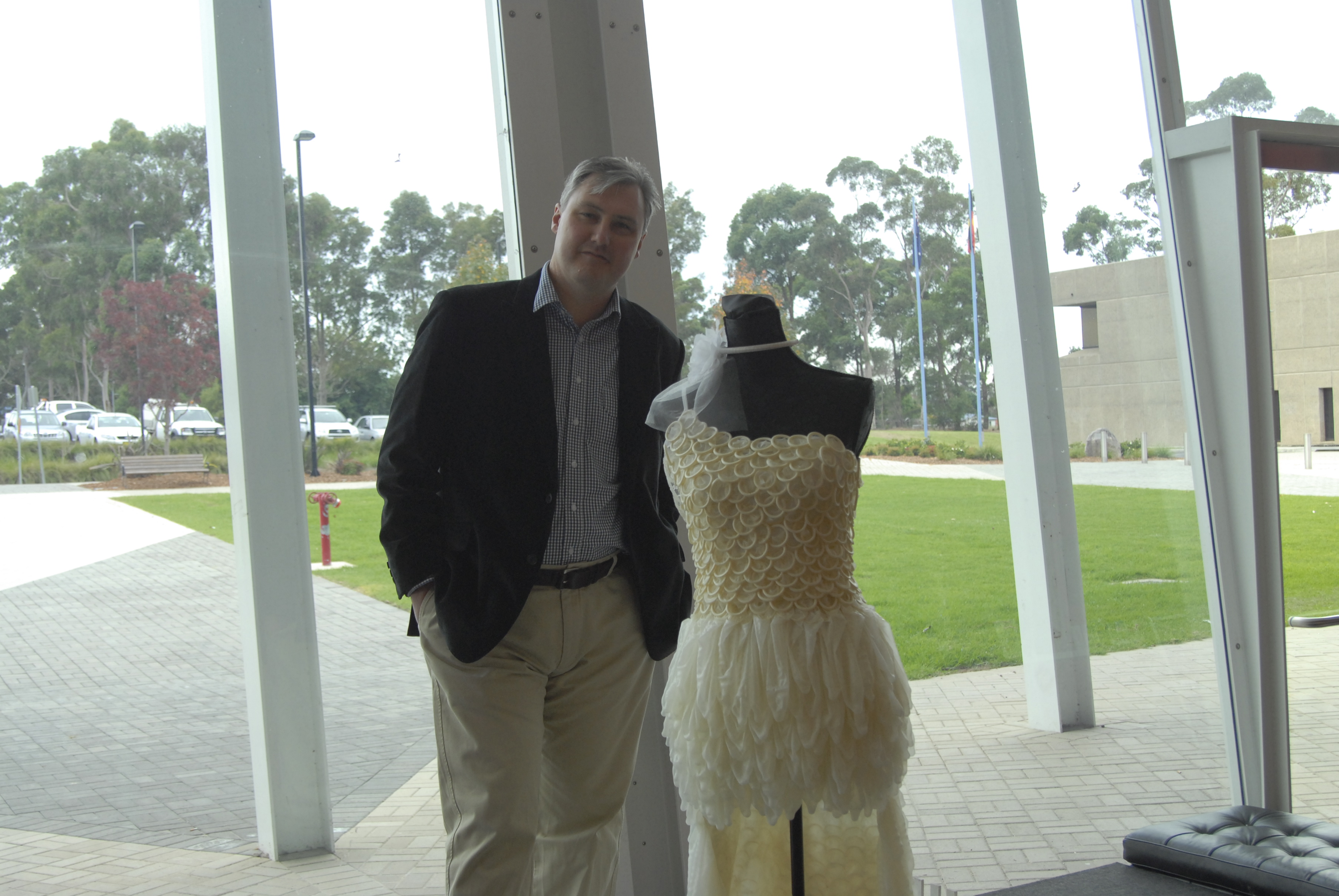 Believe it or not, another designer created a wedding dress made of condoms in 2006. That dress was made of purple condoms and commemorated World AIDS Day.
Check out more unconventional celebrity wedding dresses in the slideshow below.
PHOTO GALLERY
Non-Traditional Celebrity Wedding Dresses
Keep in touch! Check out HuffPost Weddings on Facebook, Twitter and Pinterest.