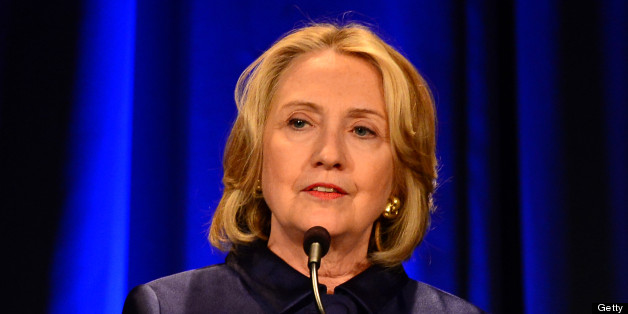 Hillary Clinton's favorability rating is below 60 percent for the first time since 2008, according to a Gallup poll released Monday.
Fifty-eight percent of the public now views Clinton favorably, while 39 percent see her unfavorably. That's down from her 66 percent favorability in a mid-2012 Gallup poll, although still above her numbers during the 2008 primary.
"This poll shows only slight changes in the public's overall assessment of Clinton, with her unfavorable rating now marginally higher than at any time since 2008," Gallup's Andrew Dugan writes.
The drop was steeper among self-described independents: 52 percent now view Clinton favorably, down 11 points from 63 percent in April. Clinton was also down 4 points among Republicans, although her numbers rose 2 points among Democrats.
The Gallup survey is the latest of several polls to show Clinton taking a hit amid the continuing controversy on her handling of Benghazi, as well as ever-growing speculation on her plans for 2016. HuffPost Pollster, which includes all publicly available polling, shows her numbers dropping about 4 points since January.
The Gallup poll surveyed 1,529 voters by phone between June 1 and June 4.
BEFORE YOU GO
PHOTO GALLERY
Hillary And Bill Through The Years