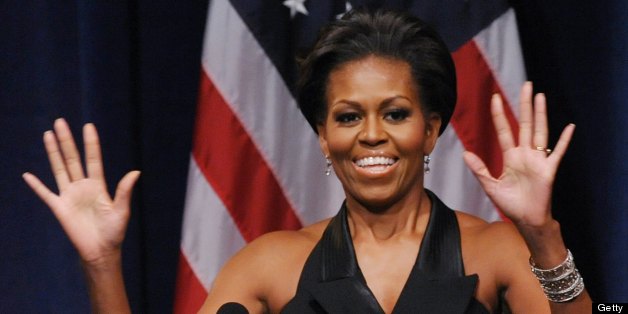 So by now you've heard that First Lady Michelle Obama has a somewhat different strategy for dealing with hecklers than President Obama.
This week at a DNC fundraiser in D.C., Ellen Sturtz of GetEqual interrupted the First Lady's speech yelling out demands for the president to keep his promise and sign an executive order banning federal contractors from discriminating based on sexual orientation and gender identity. A valid critique, to be sure, but the yelling was off putting to the First Lady and her allies, and the way she handled it has been analyzed ad nauseum.
I fiercely defended the First Lady's response to the heckler and have since seen her reaction as instructive. The First Lady was simply putting Ms. Sturtz and the rest of us on notice that she demands respect and has no patience for rudeness. And who could blame her. Disrespect of the Obamas is nothing new and to understand why so many Americans are fed up, lets start at the beginning.