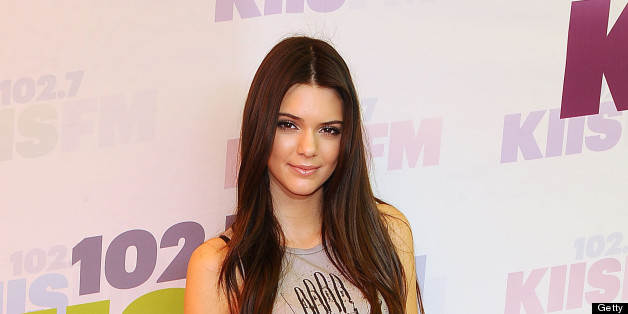 Rumors that Kris Jenner and Bruce Jenner are headed for divorce have circulated for months, and though Bruce can be seen house-hunting for his own place in the season premiere of "Keeping Up With the Kardashians," the Kardashian-Jenner kids want everyone to know that their family is just fine.
"They're not having problems, but they still like to live apart," Khloe Kardashian told Jay Leno just last week, when the late-night talk-show host asked about the Jenners' marital status.
And in a New York Times profile of Kendall Jenner that ran this weekend, the 17-year-old slams claims that her parents are splitting up.
"It's just stupid; that's not true," she says of the divorce allegations. "I don't feel anything about it," Kendall adds. "It doesn't hurt me. It's not something that gets to me. I know the truth. I live with my parents, and I know what's going on ——"
After a particularly unflattering Star magazine cover suggested that Bruce was drawing up divorce papers back in April, the Kardashian matriarch took to her Celebuzz blog to clarify that her marriage was still solid.
My husband and I have been married for over 20 years and I love him," Kris wrote. "We are so lucky that we get to have so much fun together and with our kids. I also love that Bruce and I get to create so many amazing memories not just for ourselves, but also for our kids and grandkids. We are truly blessed."
BEFORE YOU GO
PHOTO GALLERY
Kendall Jenner