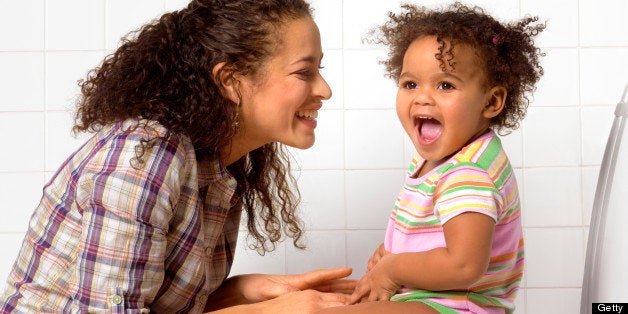 They say you can lead a horse to water, but you can't make it drink.
If this sounds like your experience as a parent training your toddler to use the toilet, you're not alone.
As luck would have it, June is Potty Training Awareness Month, so we partnered with Pull-Ups to crowd-source its social community and address some of parents' worst fears of the potty training persuasion. Below, you'll find pro-tips by Pull-Ups Potty Training Partners Dr. Heather Wittenberg and mom-blogger/author Jen Singer for pooped-out parents who could use some help before they help their own.
And as you know, it sometimes takes a village. What are some of your best tried-and-true tactics for getting your toddler to use the toilet? Share your own secrets to success in the comments below.
PHOTO GALLERY
Potty Training? 9 Pro-Tips for Parents