Kylie Jenner can't even drive unless an adult is with her, but the 15-year-old old is already cruising around in a $125,000 vehicle.
Yes, the teenage reality star and model is the proud owner of a Mercedes-Benz G-Class SUV. Jenner can be seen learning how to drive in the current season of "Keeping Up With the Kardashians," and even though it's a sweet ride, we're pretty sure it's not the easiest of cars for one to learn how to parallel park.
Still, Jenner seems to love her car and recently took it for a "spa day" at Spin Imaging in Long Beach, Calif.:
instagram.com/p/Z_GuEBHGuB/ giving the G wagon a spa day! Follow @spinimaging to see her new look

— Kylie Jenner (@KylieJenner) May 31, 2013
After getting her SUV back days later, Jenner thanked the company and posted another photo to her Instagram account, writing:
"Thank you @spinimaging for matting my G!! I can't stop staring at it."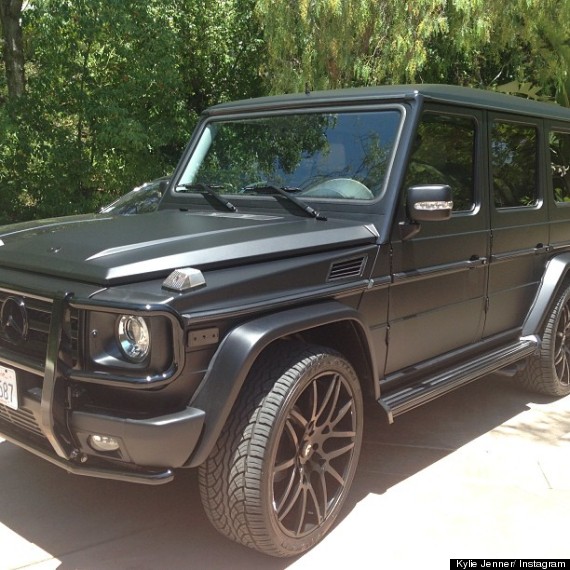 We have to wonder if the extravagant wheels were an early birthday present as Jenner turns sweet 16 in August -- and we also have to wonder if her older sister Kendall is slightly jealous, since she only snagged a $90,000 Range Rover when she turned 16 in 2011.

BEFORE YOU GO
PHOTO GALLERY
Kendall and Kylie Jenner