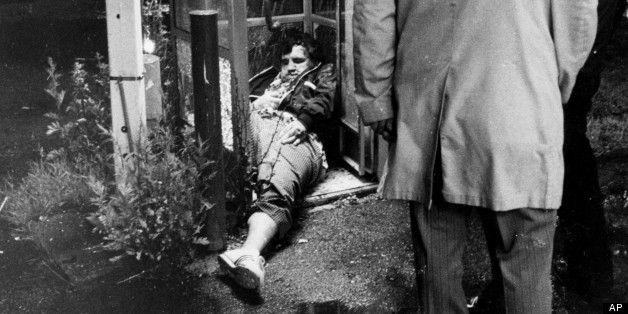 It's the biggest mob trial in ages: James "Whitey" Bulger, the head of a ruthless South Boston gang, stands in court accused of 19 murders and other federal crimes.
Keeping track of the huge cast of characters will not be easy for the jury, or anyone else watching the concluding trial in Bulger's alleged life of crime. The proceedings will last at least three months and jurors will hear testimony about alleged murders going back to the early 1970s.
Each side intends to call dozens of witnesses. The defense team submitted a list of approximately 80 witnesses. The prosecution may call 82 witnesses, including experts and victims' relatives, to the stand.
SEE THE GALLERY OF KEY PLAYERS IN THE BULGER CASE
At the center of it all is, of course, Bulger himself. Now 83, the South Boston native emerged dominant in the early 1970s crime scene after out-muscling rivals in a violent turf war. He has pleaded not guilty to the 19 murders and other charges of racketeering, money laundering, extortion and weapons possession. He's expected to testify in his own defense.
Some of the prosecution's star witnesses are shady characters themselves, members of Bulger's Winter Hill Gang. They include his righthand man, Stephen "The Rifleman" Flemmi, who is serving a life sentence for 10 murders, and hitman John Martorano, who admitted to killing 20 people and served 12 years.
The family members of Bulger's alleged victims will take the stand, too. Some had relatives involved in illicit activities who allegedly met their demise by crossing paths with Bulger and his crew. Others include Michael Donahue, described as a bystander cut down by bullets fired in a hit on the man he was driving home, and Debra Davis, Flemmi's girlfriend, whom prosecutors say Bulger strangled because she knew too much about his criminal enterprise.
Bulger was not just a mob boss, he was also an FBI informant. His handler at the bureau was a corrupt agent named John Connolly who is now serving time for looking the other way during Bulger's years at the top of the city's underworld.
Connolly is not expected to testify, but his name will come up. So will other characters working in federal law enforcement in Boston in the early 1980s, including Jeremiah O'Sullivan, the deceased U.S. attorney who Bulger's attorneys claim granted their client immunity.
BEFORE YOU GO