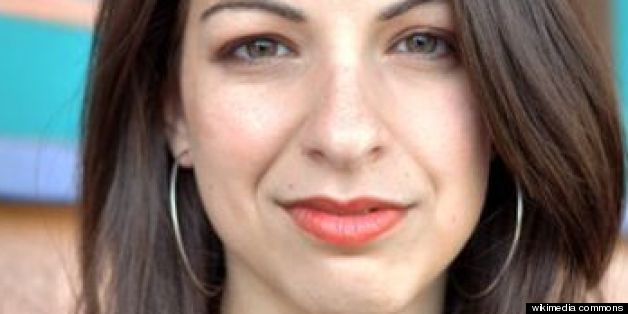 The launch of the Xbox One has offered a parade of needless disappointments: a higher-than competition price tag, a potentially restrictive game-trading policy, and yeah, even a truly stupid, rape-insinuating joke.
But the let-downs didn't stop there.
Feminist Frequency blogger Anita Sarkeesian took issue with the fact that none of the games unveiled at Microsoft's Xbox One E3 press conference featured a female protagonist.
Thanks #XboxOne #E3 press conference for revealing to us exactly zero games featuring a female protagonist for the next generation.

— Feminist Frequency (@femfreq) June 10, 2013
Although there were a few exceptions, the overwhelming response to her tweet was negative, scathing and blatantly sexist.
(WARNING: NSFW language follows)
Here's one of several free-market justifications of sexism in video games:
@femfreq You can already play bejewelled on your Obamaphone; if women bought games in significant numbers, the free market would provide.

— Aurini (@Aurini) June 10, 2013
Here's one of several reproaches that are straight out of 1950:
@femfreq were you expecting a cooking and cleaning game?

— braxton (@B_Razz) June 10, 2013
Here's the dumbest, most reprehensible response of them all:
@femfreq You are one dumb cunt, I mean that sincerely from the bottom of my heart.

— Stephen Ayres (@Triosem) June 10, 2013
You get the idea. Here are the rest.
Below is a word cloud of all the responses Sarkeesian posted to Feminist Frequency's Tumblr. And the details aren't pretty.
"This is ... a window into what it's like to be a female video game critic on twitter," Sarkeesian wrote in her post.
Gamers, it's 2013. As IGN pointed out in its defense of Sarkeesian's work, video games reach more people now than they ever have, so the question of sexism in games deserves to be discussed.
Without taking sides on the issue, one good example of said discussion is Danimalcart's Kotaku op-ed, in which he supports Sarkeesian's intentions but takes issues with her methods, as well as the media's coverage of the backlash against her.
Perhaps Twitter isn't the best forum for discussing feminism... or anything, really. But suffice it to say that turning to blatant sexism isn't the most constructive way to get one's opinion across.
BEFORE YOU GO
PHOTO GALLERY
Marissa Mayer On Being A Woman In Tech