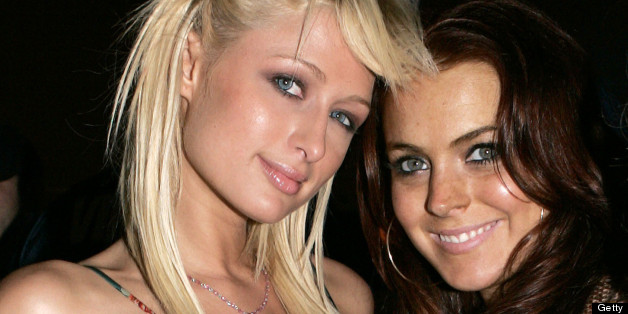 In Sofia Coppola's new movie "The Bling Ring," the ringleader of the group asks a detective "What did Lindsay say?" after learning that he had spoken with all the celebrity victims whose homes she had broken into. It's a question that real-life Bling Ring member Rachel Lee asked police, and now we finally have the answer.
The Daily Beast combed through the entire 724-page grand-jury indictment containing each of the group's celebrity victims' grand-jury testimonies, revealing exactly what was stolen and how they reacted to the burglaries.
Over the course of a year, the Bling Ring stole from Orlando Bloom, Audrina Patridge, Lindsay Lohan, Rachel Bilson, Brian Austin Green and Megan Fox, and returned to Paris Hilton's home a whopping five times to swipe her stuff.
During her grand-jury testimony, Hilton said there were a few topless photos stolen, as well as somewhere between $2.5 and $3 million worth of jewelry. The group was able to gain access to Hilton's home because she left a key under a mat by her front door, and Hilton was so oblivious to the fact that her home had been broken into that she actually replaced the key with another one when she saw the first had gone missing.
"Before this, I felt so safe in this gated community, like no one could ever get in, that I sometimes would just go out and not even think to put the alarm on, because I never thought anyone could ever get into my home," Hilton said in her 2010 testimony, adding that she "sometimes" didn't lock her front door and that an extra key to it was "usually under the mat or under one of the flower planters or, like, up in a light."
As for Lohan, the actress testified that the grop stole two watches, an Hermès bag, "two paintings that were a gift from a friend," a custom fur coat and a "Chrome Hearts" necklace, among other things -- all of which she estimated to amount to "hundreds of thousands of dollars" worth of property.
Lohan also testified that the burglary left her so shaken that she hadn't returned to the home since the burglary, and moved into a hotel and then an apartment.
"That night that I went back to the house, I just felt, to be honest, so violated and uncomfortable that I literally packed as much stuff as I could, because it wasn't about the things that were taken, it was just the fact that someone came into the only private space that I have in my life at this point," Lohan said. "And my sister was with me and she was really upset and scared. So I literally packed as much as I could and left that night and I still have not gone back to that house since that night."
Well, now we finally know what Lindsay said.
For more testimony from the celebrity victims of the Bling Ring, click over to The Daily Beast.
BEFORE YOU GO
PHOTO GALLERY
Lindsay Lohan