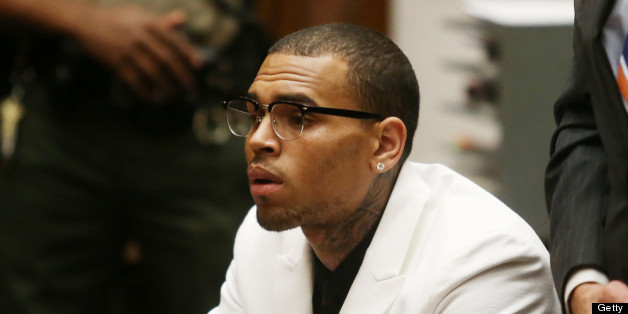 Between pleading guilty to assaulting his then-girlfriend Rihanna in 2009, brawling with other artists earlier this year and being investigated for a hit-and-run case from just last month, Chris Brown hasn't quite received a role-model reputation. But don't worry, it doesn't bother him one bit.
After suiting up to attend his court appearance in Los Angeles yesterday (June 10), the 24-year-old singer posted on Twitter, "I like being the person everyone hates. Makes life exciting."
Brown's court order was part of his probation review hearing that resulted from the Los Angeles County District Attorney Office's dissatisfaction with his court-ordered community service. And potential probation violation isn't the only offense facing Brown at the moment -- he could also be potentially prosecuted for criminal battery if his January fight with Frank Ocean resurfaces.
The preliminary hearing is currently scheduled for July 15, and it looks highly likely that Brown will keep boasting about his bad-boy ways until then.
BEFORE YOU GO
PHOTO GALLERY
Young Celebs Who Don't Tweet