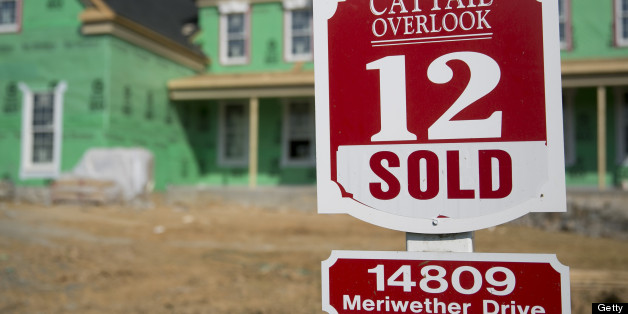 Looking for real estate? Look fast. Houses are disappearing from the local market in nine days. Nine days. The median number of days that active listings are on the market is nine days. That's twice as fast as they sold in 2012.
The boom in the boomtown is still booming. Last month the Washington Times reported on the story of a Capitol Hill townhouse that was listed for $337,000 and sold for $760,951. While this isn't the norm, the median price for D.C.-area real estate has increased -- a new report by RealEstate Business Intelligence finds prices at a seven-year high, with the highest May median sale prices on record.
If you're looking to buy, why not look at some extremely expensive property first? Story continues below...
PHOTO GALLERY
Spend Your Money On These Expensive D.C. Area Homes
According to Urban Turf, 2013 has been a very good year for people selling houses:
The monthly housing reports for the DC area have been singing the same song for the last few months, and a report out Monday is no different.

Home prices in the District of Columbia rose 8.9 percent between May 2012 and May 2013 to reach a median sales price of $490,000, the highest on record for the city in the month of May, according to a report released by RealEstate Business Intelligence. The median sales price for the entire DC area climbed to $424,800, also a record for the month of May.

Despite rising prices in the region, homes for sale continue to fly off the market.

The median number of days that active listings are spending on the market is just nine, compared to 11 days in April and 15 days in March. To put that number in perspective, homes are now selling about twice as fast as they were a year ago.
The REBI report finds there are nearly 20 percent more new listings as this time last year, though the overall number of active listings is still low (which would, of course, help account for the high prices).
Buyers, if you don't want to rush rush rush into a high-price sale, here's some promising forecasting: REBI suggests that the high prices may induce more sellers to list their properties, which "could help alleviate some of the inventory shortage, and take some pressure off prices."
Urban Turf, meanwhile, has some jaw-dropping charts about the current market you can check out here.
Maybe a wildly expensive vacation home woud help take your mind off the D.C. area's insane real estate prices?
PHOTO GALLERY
Vacation Homes
BEFORE YOU GO