If you hear the words Tuna, Dagger, Trotter or Biggie and don't immediately pull up Instagram to check what your favorite dogs are doing, you, my friend, are behind the times.
The four California-based dogs, who are bonafide Instagram celebrities, gathered in San Francisco's Alamo Square Park over the weekend for what might be the first ever dog Instameet -- a Dogameet, if you will.
A photo of their Saturday encounter was posted to Tuna's Instagram account, and it's gotten love from more than 25,000 users.
Story continues after photo.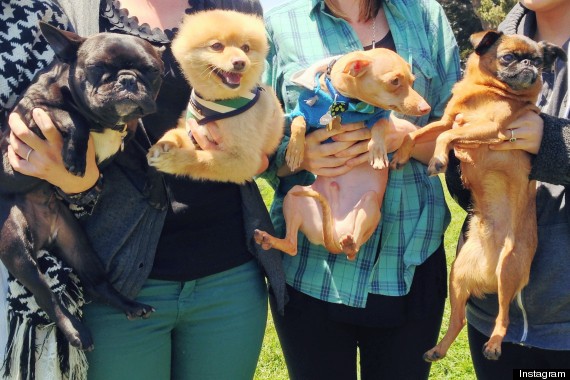 "The best kind of party!" wrote user martina_capri.
Dagger, a relative newcomer to Instagram fame, posted a photo of him with mega star Tuna. He wrote "Just hanging out with my dog idol in the park: NDB!"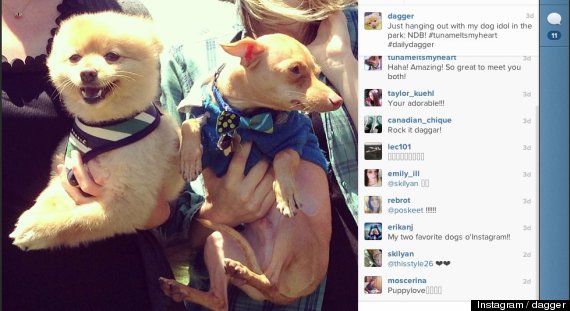 Combined, these pooches have more than 550,000 followers on Instagram. Photos of the individual celeb-dogs have fetched thousands of likes, so we can only imagine what a photo of all four of them might do to the Internet.
The cuteness continues on their Instagram accounts. Visit them here:
BEFORE YOU GO
PHOTO GALLERY
Boo And Trotter Take Us Through 2012