This article originally appeared in Martha Stewart Weddings
For stress-free vacation planning and a trip that's nothing short of perfect, follow this checklist.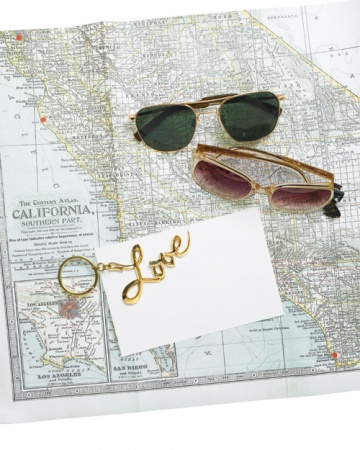 Designate a Honeymoon Planner
Things will run more smoothly if one person is responsible for the majority of the travel details. Often, it's the partner who is handling fewer of the wedding-related tasks. So if you're booking caterers and finalizing your playlists, hand those resort brochures over to your spouse-to-be. This means that he'll do the majority of the research and act as the point person for travel agents, hotel and airline representatives, or tour operators.

Set a Budget
Once you know what you can reasonably afford to pay, you can hone in on destinations, hotels, and activities. While that private helicopter tour over Kauai's Na Pali Coast might have to wait until after you've bought your first house, don't cut anything out without crunching the numbers first. Sometimes the locations that require an expensive flight (like Thailand) actually offer truly affordable accommodations.

Consider the Season
Take in the big picture: When it's summer here, it's winter in the southern hemisphere (and vice versa). And remember that some regions go through nasty weather spells during certain months. Costa Rica in the rainy season (June through November), for example, is not the spot for the couple seeking uninterrupted beach time.

Seek Out Bargains
Sign up to receive alerts on airline and hotel deals. Track airfare with sites such as Yapta or Airfarewatchdog. Also consider "friending" companies on Facebook or following them on Twitter, because they often announce discounts there.

Book Early
Try to reserve your flights and lodging at least six months out, especially for popular destinations like the Bahamas, Jamaica, Cancun, and Los Cabos. This time frame also holds true for "trip of a lifetime" experiences like hiking the Inca Trail to Machu Picchu in Peru, or staying in an overwater bungalow in French Polynesia. In other spots, you shouldn't have a problem booking two months in advance.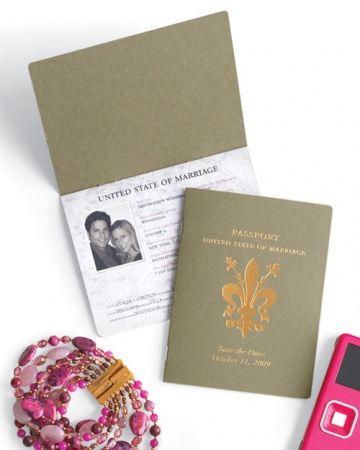 Use Your Maiden Name for Flights
Planning on taking your partner's name? Remember that you won't actually be able to use it until a few months after the wedding, when the paperwork is complete. To that end, be sure to purchase plane tickets using the exact name that's on your passport or driver's license.

Secure Your Phones
If you absolutely need cell service, contact your provider for roaming-charge rates. Even with short term international calling packages, calls will usually run between $1 and $3 a minute. For shorter vacations, you can rent a phone with international capabilities before leaving (Mobal is a reputable company). For a longer trip, consider purchasing a couple of cheap phones, sim cards, and prepaid calling cards upon arrival. Or, leave your phones behind, and head to the hotel computers to communicate with family and friends via e-mail and Skype.

Opt for Trip Insurance
It's a small price to pay for peace of mind. Compare policies and prices online with an aggregator site like InsureMyTrip.com. The best plans include "cancel for any reason" clauses, which cover work conflicts, medical issues, baggage loss, theft, and acts of nature like hurricanes. If you're thinking about skiing or diving, look into supplemental insurance (many basic plans won't have your back during "risky" activities). And don't purchase anything until you've read the fine print carefully.

Pack the Essentials
Bring along printouts of any and all e-mail confirmations you've received, from your hotel to the kayaking excursion operator. Slip a photocopy of your passports into a safe place, and pack chargers for your electronics. Also research your destination's electricity situation (will you need adapters and converters?), and pack a travel alarm clock if your cell phones won't have normal service. Finally, insect repellent, a small umbrella, and zip-close plastic bags almost always come in handy.

Leave a "Travel Packet" With a Relative
It's always a good idea to give someone in your family enough information so that they can track you down if they need to. E-mail them a copy of your itinerary and the contact information of each hotel; a list of credit card numbers to expedite their replacement if lost; and, if you're traveling abroad, a photocopy of your passport's photo pages.
Keep in touch! Check out HuffPost Weddings on Facebook, Twitter and Pinterest.
BEFORE YOU GO
PHOTO GALLERY
10 Bucket-List Honeymoon Ideas