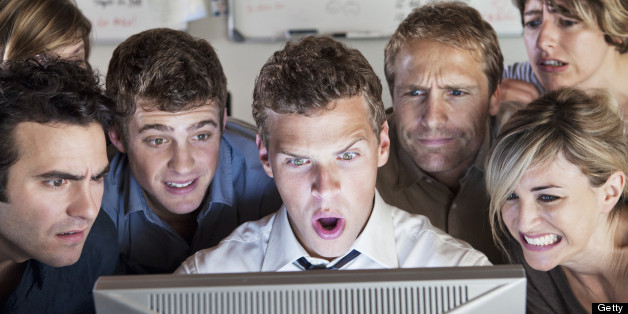 When four friends gathered to bake cupcakes, watch a movie and celebrate their graduation at a home in Aptos, Calif., this weekend, at least one parent never imagined the evening would end in an "out of hand mob crime scene."
But that's exactly how the homeowner has described what happened when she left her 16-year-old daughter and three friends home alone, CBS San Francisco reports.
One of the teens sent out a text message about a party taking place there, and once the message made its way to social media outlets such as Facebook, about 300 people flooded to the neighborhood.
The mob invaded the house and ransacked it, causing tens of thousands of dollars in property damage, KGO reports.
"As I was walking up to the house I heard some of the neighbors calling the police, so I turned right around," Autumn Knapp, 17, told the station.
According to the Associated Press, the California Highway Patrol arrested four people for "stealing jewelry and weapons."
The homeowner doesn't blame her daughter for the riot that escalated at their home.
"I absolutely do not believe that it was my daughter that made this happen," she told CBS San Francisco. "I can't go see a movie at night? Is that what you're saying? I can't ever leave my 16-year-old at home alone?"
Needless to say, this isn't the first example of an out-of-control gathering.
Earlier this year, a street party near Colorado State University drew about 300 people after it was promoted through social media. When police arrived at the scene, partygoers began throwing bottles at the officers. Authorities said they used tear gas to break up the crowd, the AP previously reported.
(Hat tip, The Daily Dot)
Note: The name of the homeowner has been redacted at the family's request.
BEFORE YOU GO
PHOTO GALLERY
Arrested Over Facebook