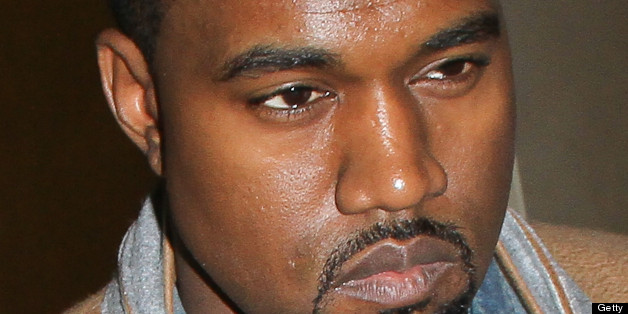 Kanye West was in NYC this weekend for his Governor's Ball performance, and his tolerance for the paparazzi is clearly wearing thin. (Just last month, the rapper blew up at some shutterbugs after he lowered his chin to avoid their cameras and consequently hit his head on a street sign.) With the world focusing its attention on the upcoming Kimye baby's birth, understandably the man's under some strain, but he took it out the wrong way on a photographer who was just trying to wish him a happy birthday. Why so serious, Kanye?
West walked by Zadig & Voltaire in Soho with his crew, according to video footage obtained by TMZ, when the photographer asked him chummily, "What's good, Kanye?"
West was having none of it, however, and yelled back, "Don't ask me questions, man!"
The photographer tried once more with a, "Happy belated birthday, bro!" to which West replied, "Shut up! Don't ever talk!"
Jeez, Yeezy...
BEFORE YOU GO
PHOTO GALLERY
Kanye's worst moments