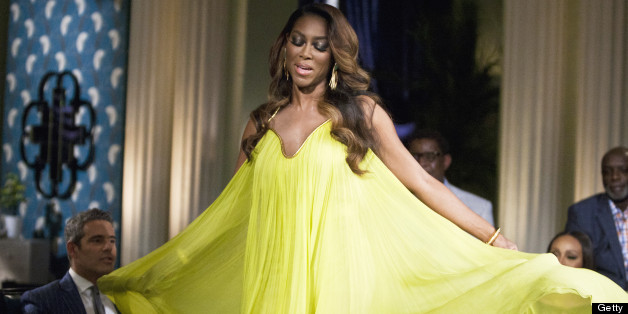 After reports surfaced last week stating "Real Housewife of Atlanta" star Kenya Moore was facing an eviction lawsuit on her rented Ga. mansion, the reality diva has remained mum--until now.
According to TMZ, Moore has taken legal action of her own and counter-sued her landlord, Conya Weems-Dillon, for wrongful eviction, slander and emotional distress, adding that Weems-Dillion has tried a number of tactics in an attempt to force the 42-year-old to vacate the six-bedroom, six-bathroom estate.
Contrary to court documents obtained by RadarOnline, citing that the former Miss USA-turned-reality-star was short $848 on her $3,999 rent for the month of May, Moore also revealed to TMZ that she has in fact paid rent in full for both May and June.
Weems-Dillion is reportedly seeking $2,500 in eviction fees and damages, in addition to rent for the month of June.
PHOTOS:
PHOTO GALLERY
Kenya Moore Photos