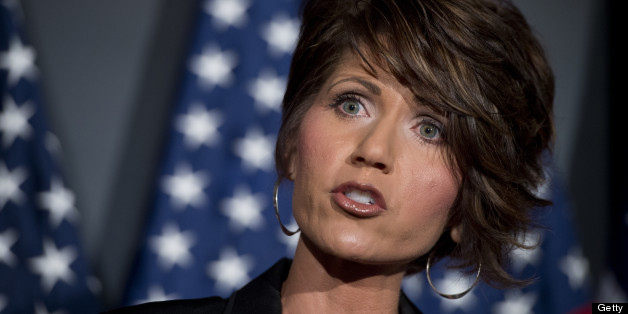 Rep. Kristi Noem (R-S.D.) will not run for South Dakota's open Senate seat next year and will instead seek a third term representing the state's at-large congressional district.
In a Tuesday statement, Noem said that while she is "grateful to everyone who has encouraged me and pledged support for a potential campaign," she will not challenge former Gov. Mike Rounds in a Republican primary for retiring Sen. Tim Johnson's (D-S.D.) seat.
"After spending the weekend discussing our future with Bryon and our children, we decided that right now we are in the best position to serve South Dakota as a member of the U.S. House," Noem said in the statement.
Speculation has swirled in recent months over whether Noem would challenge Rounds in the GOP primary, with some conservative groups in the state calling on the Tea Party-backed congresswoman to run. The Hill reported last month that Noem had "some conversations" with GOP organizations about entering the race, but was still weighing her options.
The Argus Leader reported Tuesday that Noem called Rounds about her decision.
"He respects her decision and we've pledged to do everything in our power to assist in her re-election to the U.S. House of Representatives," Rounds' campaign manager Rob Skjonsberg said of the former governor's response to the news . "It's time to come together and support a united team for South Dakota."
Rick Weiland, a former aide to retired Sen. Tom Daschle (D-S.D.), is running for the Democratic nomination.
BEFORE YOU GO
PHOTO GALLERY
Politicians Who Look Like Disney Characters