Paul Smith opened his first menswear shop in 1970, filling a quaint 12 square-foot room in Nottingham with his quintessentially British designs. Over four decades and numerous men's and women's lines later, the fashion icon will be occupying a much larger space -- the halls of London's Design Museum -- for a celebration of the 66-year-old's pristine tailored style.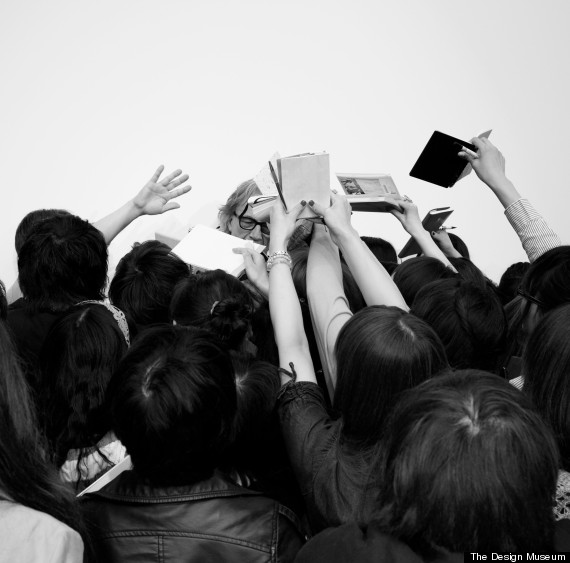 "Hello My Name is Paul Smith" will showcase the designer's daring aesthetic both on and off the catwalk. Surveying his 40 years in the industry, it will include remnants of his historic designs, glimpses into the future of the global brand, and objects from his personal life. In fact, one section of the museum will house a complete reproduction of the designer's office, a room rumored to house a collection of oddities he's received from admirers around the world. (For example, one item is a nativity scene constructed from peanuts and another is a single ski sent to him in the mail.)
Smith's disciples will be able to trace his style evolution, looking back on photographs and artifacts from his first shop as well as unexpected collaborations with rug manufacturers, cycling teams, and even Leica cameras. Jewelry, books, antiques and art will round out the show, many of which will be accompanied by soundbites from the designer himself. The idea is that you'll feel like you're walking through the expanses of Smith's mind, a place we imagine to be filled with endless amounts of wingtip shoes and velvet blazers.
"A lot of people love Paul Smith," Design Museum curator Donna Loveday explained to Vogue. "But even those who think that they know it all will hopefully find out something new about him."
Scroll through the slideshow below for a peek at Smith's early portraits and 2013 collection. Let us know what you think of the Design Museum exhibit -- which opens November 15 -- in the comments.
Correction: An earlier version of this article listed the location of the exhibition as New York, not London. We apologize for the error.