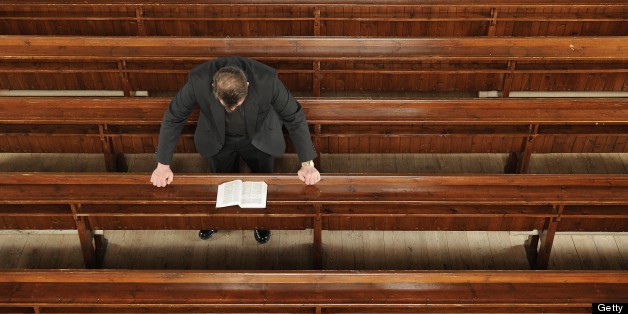 The Catholic diocese serving parishes from Lodi to Turlock has spent about $15 million in judgments, settlements and legal costs regarding clergy abuse cases by priests and former priests, according to Bishop Stephen Blaire.
Blaire, bishop of the Stockton Diocese, issued a message to parishioners throughout the diocese. The message was read aloud during Masses on Saturday and Sunday.
"It was a sad comment, kind of scary," Lodi resident Patty Ibarra said after Sunday's 10:30 a.m. Mass at St. Anne's Catholic Church.
Diocese officials agreed last week to a $1.75 million settlement with a former parishioner who says he was sexually abused by defrocked priest Oliver O'Grady.
O'Grady was a priest at St. Anne's from 1971 through 1978. He also served at parishes in Stockton, Turlock, Hughson and San Andreas before being arrested in San Andreas in 1993. He spent seven years at Mule Creek State Prison in Ione after pleading guilty to four counts of sexual abuse with children under 14 in Calaveras County while he a priest in San Andreas. He was paroled from Mule Creek in 2000 and deported to his native Ireland.
In late 2010, O'Grady was arrested on charges of possessing thousands of photos of child pornography. He was sentenced to three years in an Irish prison after pleading guilty to three counts of possessing child pornography.
"It's very upsetting, of course, what O'Grady has done to us," Lodi resident Don Merck said after Mass on Sunday. "They're just out of money. It's been a disaster."
Merck's wife, Pat, said that priests who abuse children are not really part of the Catholic church.
It will be three to five months before Blaire and other diocese leaders decide whether to file for bankruptcy, Sister Terry Davis said. The diocese's reserves are now less than $1 million, she added.
In the most recent settlement, the diocese will pay the victim $875,000, with the remainder to come from the diocese's insurance.
The diocese admits that O'Grady had sex with at least 23 children.
The diocese paid out another large settlement -- $3.75 million -- to former Stockton resident Travis Trotter in connection with a lawsuit against Father Michael Kelly.
Kelly served at St. Joachim's Catholic Church in Lockeford from 2004 until Blaire removed him from the priesthood in the Stockton Diocese on April 6, 2012 after a San Joaquin County Superior Court jury declared Kelly civilly liable for clergy sexual abuse in the 1980s. Kelly left the country a short time later for his native Ireland.
Ibarra said on Sunday that she hopes for a silver lining to the diocese's problems.
"I hope the Catholic community will come out stronger," Ibarra said.
Contact reporter Ross Farrow at rossf@lodinews.com. ___