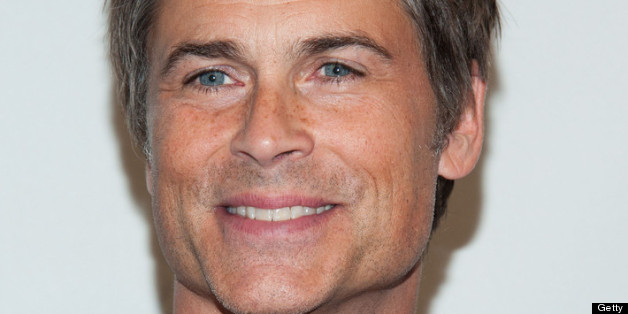 Yesterday, Mr. Perfect Teeth Rob Lowe found out the Internet is a big black hole with infinite possibilities, filled with a myriad of inexplicable things. For instance, this bag of dreadlocks-wig that has his face on it:
You never know what lives on the Internet. #Frightening twitter.com/RobLowe/status…

— Rob Lowe (@RobLowe) June 11, 2013
Aww, Rob. Sweet, sweet, innocent Rob. You think that's frightening? Clearly, you haven't Googled yourself enough. If you had, you would've come across this gem:
Or this St. Elmo's Fire Billy Hixx Poster from 1985, worth a sensible $34.99 on eBay.
If you're feeling particularly nostalgic, take comfort in this item, with the description "ROB LOWE NOT SHIRTLESS BOY TEEN ACTOR VINTAGE 70`s BOYS IDOL," worth a thrifty $8.99 on eBay.
How about this "autographed 8x10 sweaty photo," for a crisp $70 at Sears.
Surely, having this image up for grabs ($9.99 on eBay) isn't awkward at all.
And for those with bucks to spare, there's this -- an autographed vintage photograph, worth a measly $117.99 (get yours on FansEdge.com).
Also, this: "Rob Lowe(I Think I Love You But I am a Preteen and My Mom says it's Hormones Week) [sic]" original embroidery, only $120 on Etsy.
Or these not-at-all disturbing newspaper clippings, 10 for $7.15, also on Etsy.
If you're around the Chicago area, you're in luck. You can hit up Tyra, the producer of WGN News, and try to bargain for her Rob Lowe Photo Album.
Can You Score High With Rob Lowe?!
BEFORE YOU GO
PHOTO GALLERY
Fun Facts About Rob Lowe