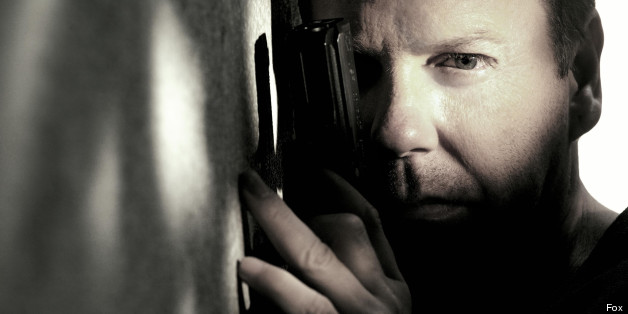 "24" is reassembling many of its former players for its limited series revival "Live Another Day," with executive producer/director Jon Cassar returning to produce the show and helm the first two episodes of the new season, Fox announced Wednesday.
"I'm very happy to be renewing my relationship with the 20th Century Fox TV and Imagine families and am excited to call 'action' again on the set of the resurrected '24,'" Cassar said in a statement. "Considering I was not involved in season 8, this new '24' event series gives me the chance for closure on a show that is very important to me."
"Jon was a profoundly integral part of '24' creatively and culturally," "24" showrunner Howard Gordon added. "It doesn't feel like it would be '24' without him, and we're all just really thrilled to be working with him again."
The return of "24" will look a little different, as there will only be 12 installments of the new series instead of the titular number. Fox Entertainment President Kevin Reilly recently described the new arc as "'24' compressed over twelve weeks ... They always had this idea of someday doing a feature film. I think they all agreed that '24' compressed into two hours is not '24.' ... What they'll be able to do is go in chronological order of the day, but skip hours. Howard is really energized over it, and so are we."
The "24" return is tentatively scheduled for a May 2014 premiere, likely to beef up Fox's summer programming in much the same way as CBS is hoping to do this year with its own summer "event" series, "Under the Dome."
Star Kiefer Sutherland also expressed his enthusiasm for the new season in a statement from Fox back in May. "The response to '24' is unlike anything I have ever experienced as an actor before. To have the chance to reunite with the character, Jack Bauer, is like finding a lost friend. The story ideas from Howard Gordon are exciting and fresh, and will not disappoint ... Make no mistake, my goal is to knock your socks off. See you soon."
Are you excited for the return of "24"?
PHOTO GALLERY
Fox New Shows 2013-2014
BEFORE YOU GO