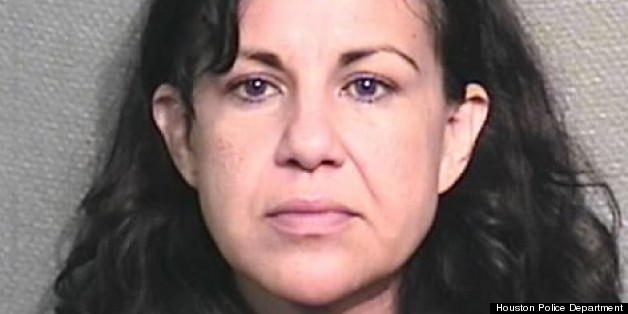 The death of a Houston man stabbed by the heel of his girlfriend's stiletto shoe began with a series of arguments and a night of tequila drinking out on the town, prosecutors said.
Ana Lilia Trujillo, 44, made her first court appearance Tuesday, two days after authorities found her covered in blood at the 18th floor apartment of her boyfriend, Alf Stefan Andersson, KTRK reports.
Trujillo claims that the 59-year-old Andersson, who worked a the University of Houston, attacked her and she acted in self defense, according to the Associated Press.
Prosecutors said the couple was drinking tequila together at a nightclub earlier in the evening. When another man offered to buy Trujillo a drink, prosecutors said, the victim become enraged.
The couple later returned to Andersson's condominium.
The Houston Chronicle reports:
After they arrived at Andersson's Parklane apartment around 2 a.m., according to Trujillo's statement, arguments erupted over her plans to see her daughter in Waco.

A brief struggle ensued, Jordan said, and the victim was said to have become abusive. Then Trujillo allegedly stabbed his head, face and neck with the heel.
Trujillo stabbed the victim as many as 30 times with the shoe, according to KTRK. She is being held in the Harris County Jail on a felony murder charge.
BEFORE YOU GO
PHOTO GALLERY
Weapon Of Choice