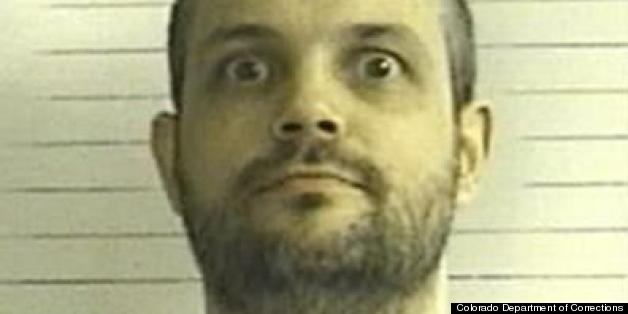 The Colorado Department of Corrections says it has corrected its procedures after it mistakenly released a killer who was supposed to be sentenced to life in prison.
The Denver Post first reported that white supremacist Clifton Blecha was erroneously released on parole in 2002, he then fled to the East Coast where he was later recaptured.
Corrections officials told The Associated Press that one of Blecha's sentencing documents had gotten lost, but added that they have fixed the mistake and it hasn't happened since.
In the days following the death of the state's DOC Chief Tom Clements back in March, Governor John Hickenlooper ordered a prison audit after it became apparent that Evan Ebel, the man suspected of killing him, had been released from prison four years early because the courts had given the prison system incorrect information about his proper sentence.
Behind bars Ebel was known as "Evil Ebel" and prison records show that he was a member of the 211 Crew, a white supremacist gang.
The judicial department has determined that at least 129 court orders of the 694 cases they have reviewed need to be amended. Authorities have determined that 1,211 prisoners may have errors in their sentencing documents reducing their time behind bars, while 1,060 cases were determined to be acceptable.
The number is a notable increase from the 56 sentencing errors announced back on May 14 when the state-ordered audit was only a fraction of the way through.
"We are not the experts," DOC spokeswoman Alison Morgan told The Denver Post. "We believe those files merit judicial review."
For offenders, this can mean more prison time.
Larimer County District Attorney Cliff Riedel told The Coloradoan that at least two offenders who were convicted in his jurisdiction could find themselves behind bars to serve more time due to "a mistake made by the court."
This post has been updated for clarity.
BEFORE YOU GO
PHOTO GALLERY
Tom Clements Death