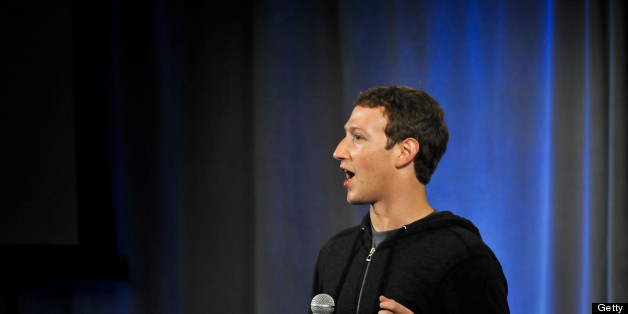 In an about-face, Facebook is now saying that it wants to publish information about how the social networking site shares user information with federal authorities.
"We would welcome the opportunity to provide a transparency report that allows us to share with those who use Facebook around the world a complete picture of the government requests we receive, and how we respond," Facebook's top lawyer Ted Ullyot told the National Journal on Tuesday.
The move from Facebook, which has never disclosed this kind of information before, could mark the biggest policy change a company has made following the bombshell revelation of the government's secret PRISM program.
Facebook's shift comes shortly after Google published on open letter to Attorney General Eric Holder and FBI Director Robert Meuller seeking permission to publish more information about the number of secret requests it receives for customers' data.
Twitter and Microsoft also said they would like to publish more information on how frequently the National Security Agency and other parts of government ask to look at people's emails, photos and other personal information. Such requests, by law, were kept secret from the public.
While those three tech giants have already made efforts to be open about how often they're giving data to the feds, Facebook has always been much more guarded. Though gently worded -- "welcoming an opportunity" is hardly a big shift -- Facebook's statement could signal a move toward openness from a company that has had more than its fair share of privacy snafus.
Google began publishing transparency reports in 2009, followed later by LinkedIn, Microsoft and Twitter. Absent from the list was the world's largest social network, which perhaps has the richest trove of data on members for government agents. "In the past, we have questioned the value of releasing a transparency report that, because of exactly these types of government restrictions on disclosure, is necessarily incomplete and therefore potentially misleading to users," Ullyot wrote in a message on Facebook's website.
It's true that Google, Facebook and the others have their hands tied. Originally, Google only published the number of times governments around the world ask for the search engine to remove or survey content. Finally, earlier this year, Google got the go-ahead from the U.S. to publish figures on the number of "national security letters" it receives. But disclosure of these letters is of limited value. Unlike FISA requests, NSLs ask only for "metadata" -- who emailed whom, but not what the email said, for example. Google also could only disclose that it received between 0 and 999 letters -- because exact figures "might reveal information about investigations."
But privacy advocates argue that some disclosure is better than no disclosure at all. Internet users are spending a greater portion of their time on social networks like Facebook and a smaller slice of their day on search engines and email, Google's bread and butter. It would be easy to conclude that, consequently, the government is increasingly asking to look at what people are saying to each other on Facebook -- if only Facebook periodically published transparency reports. Even if it took a front-page story in The Washington Post, it's nice to see that Zuckerberg is reconsidering.
BEFORE YOU GO
PHOTO GALLERY
7 Ways You Might Be Oversharing On Facebook