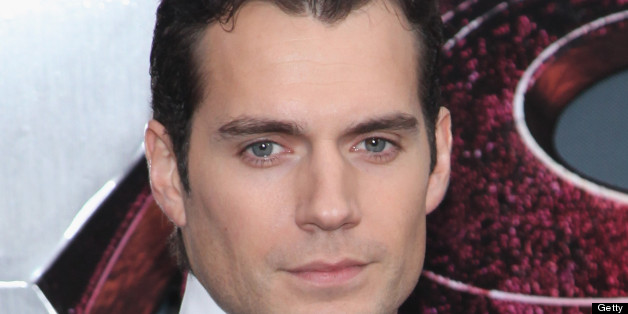 Katie Couric interviewed "Man of Steel" star Henry Cavill on her show, "Katie," and seemed to get a little flustered when she asked him about his ... "packaging."
In an interview with Cavill and his co-star Amy Adams, she talked about the problem in Hollywood of some stars being appreciated more for their looks and less for their skills.
"Women sometimes ... There is such a thing as being too 'ridiculously good-looking,' as they would say in 'Zoolander,'" commented Couric. She then asked, "But do you worry at all, Henry, about it getting in the way of your acting and for people ... in terms of people taking you seriously for your craft, instead of your ... packaging?" as she distractedly pawed at the air while searching for the right word.
As the audience laughed she insisted, "I said packaging! I said packaging, please."
We know what you really meant, Katie. That Superman costume really emphasizes his "packaging," especially now that the red pants are a thing of the past.
Check out the video, courtesy of Gossip Cop.
BEFORE YOU GO
PHOTO GALLERY
Celebrity News & Photos