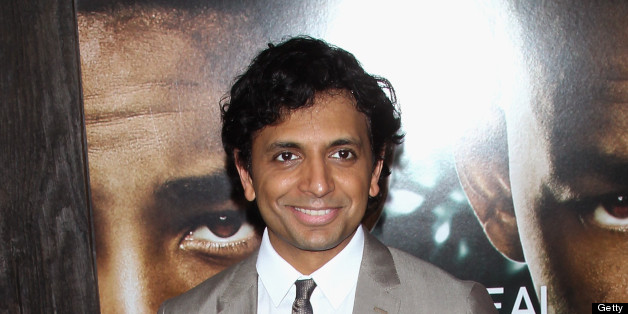 Proof the internet isn't as fast as you think: An interview with M. Night Shyamalan that was published by Movies.com on May 29 has begun making the rounds this week because of Shyamalan's revelation that he ghost-wrote the 1999 teen comedy "She's All That."
"That same year [that 'Sixth Sense' came out] I wrote 'Stuart Little.' That combination is pretty accurate. The breadth of that and my interest in that, the family-oriented nature of that story -- somewhere between there is where a lot of my movies fall, but if you don't take that side of it into account, it's probably more limiting than what my tastes are," Shyamalan said to Movies.com. "By the way, I ghost-wrote a movie that same year that would even add to the breadth of it all, but I don't know if I want to tell you which movie I ghost-wrote."
In a Shyamalan-like twist, he did: "I ghost-wrote the movie 'She's All That.'"
The Movies.com interview wasn't the first time Shyamalan has been attached to "She's All That." He's listed as having done a "script polish" on the Rachel Leigh Cook-Freddie Prinze Jr. film on its IMDb page. A 2002 interview the writer-director did with In Focus also mentioned "She's All That."
[Y]ou went into this phase where you were just writing and rewriting movies. What was the teen movie you worked on? ...

Oh, my God. Don't mention it! [laughs]

I think it was "She's All That," wasn't it?
Oh, God! [laughs]
So, there you go.
PHOTO GALLERY
Celebrity News & Photos